Beckham backed for Monaco
Sky Bet have slashed the odds on David Beckham to join Monaco from 20/1 to 4/5.
Last Updated: 18/01/13 2:19pm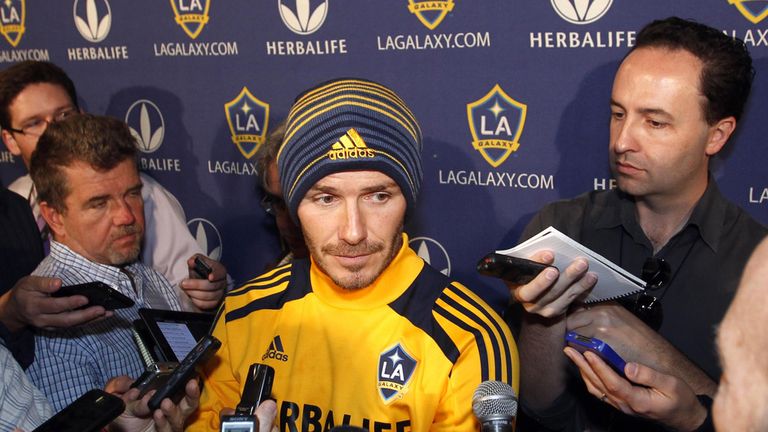 Bookmaker Sky Bet have slashed the odds on David Beckham to join Monaco from 20/1 to 4/5 on after receiving a flood of bets on Friday.
The former England captain, a free agent since leaving LA Galaxy in December, is believed to be weighing up a number of offers for his services, with Monaco boss Claudio Ranieri previously stating his desire to snap Beckham up.
Although Monaco now compete in Ligue 2, French football's second tier, the finer lifestyle for which the principality is famed is thought to be of great appeal to Beckham and his family.
His former club AC Milan had been pushed in to favourites earlier this month on the back of a steady flow of wagers on the move, but have since drifted out from 6/4 to 9/4 second favourites.
Money on a return to the San Siro is still being placed at a steady rate, but an explosion of interest in Monaco's odds has forced Sky Bet to revamp their odds.
Sky Bet football trader Chris Spicer said: "Beckham was gambled in from 20/1 to 4/5 in the space of half an hour this morning, with money still being placed even at odds-on.
"We're not sure where the source originates from, but it appears somebody out there knows something we don't, so it'll be interested to see if anything develops."
Paris St Germain, currently second in Ligue 1, are priced at 5/2 with a move to the French capital not out of the question just yet, while West Ham and Arsenal are each available to back at 25/1.