Ligue 1: Paris St Germain boss Carlo Ancelotti explains surprise Sochaux defeat
Carlo Ancelotti attributed Paris St Germain's shock defeat at Sochaux to a Champions League hangover.
Last Updated: 18/02/13 9:26am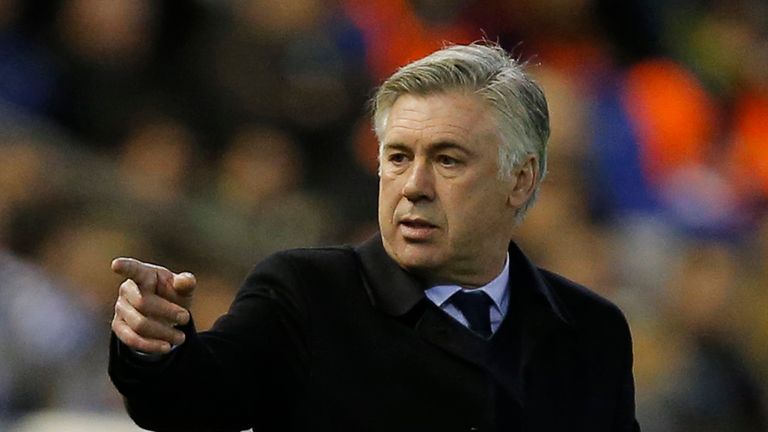 PSG were beaten 3-2 by Eric Hely's strugglers, five days after taking a 2-1 first-leg lead in their continental last-16 tie against Valencia.
The result, coupled with Lyon's thumping win over Bordeaux, saw PSG's lead in the table cut to three points ahead of Sunday's clash with their bitter rivals, third-placed Marseille.
But Ancelotti told L'Equipe: "This defeat does not worry me.
"We did not go about things the way we usually do and our opponents were more aggressive. "Sochaux were strong and solid.
"We knew we could lose the game, and it happened. I demanded that the players pay attention early on, because I knew Sochaux would be in excellent condition, but we lacked balance and aggression, particularly in the first half.
"After the Champions League, in which we expended a lot of energy, it is normal.
"We have to focus on the next match because the title is not decided. Everything is still open."
Alex had opened the scoring for PSG but Sebastien Roudet and Giovanni Sio put Sochaux in front. Blaise Matuidi equalised but Sloan Privat set up Sochaux's winner for fellow substitute Cedric Bakambu.
Hely said: "The replacements made the difference and I am very happy for my players, who got their reward.
"What made the difference was enthusiasm, team spirit and our desire."
The easterners remain just three points clear of the relegation zone on 26, and Hely knows much work is still required to reach his 40-point target.
"It is just one victory and to stay in the division, we will need a lot more points," he said. "Fourteen, if my sums are correct."