Reported Chelsea target Antonio Conte pledges future to Juventus
Antonio Conte has ruled out leaving Juventus in the summer, insisting he remains committed to the club.
By Nadia Carminati
Last Updated: 09/03/13 2:32pm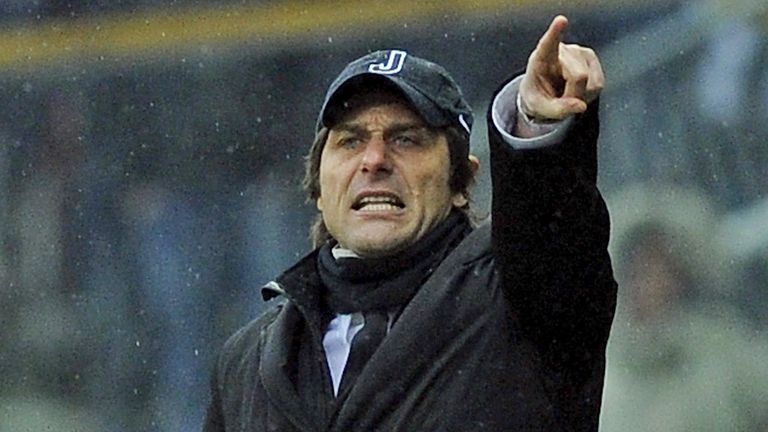 Conte's future at Juve has been the subject of conjecture with the likes of Chelsea, Real Madrid and Paris Saint Germain all linked with a move for the tactician.
The former Juventus midfielder has found himself hot property as a result of his success in Turin, but Conte insists he has no plans to quit the club.
"There is absolutely no chance of me leaving Juventus at the end of the season," said Conte. "It's very pleasing to hear big European clubs appreciate you, but the praise is there for the players and Juventus overall.
"This means we are all working well together and should be proud. I am very much in sync with the president, directors Beppe Marotta and Fabio Paratici. As long as this harmony exists, there will be no problem.
"Do I feel ready for a big European club? I am already at a big European club.
"We have just started this journey that is proceeding in stages, understanding the huge economic difficulties in Italy at the moment.
"Last year the president had faith in a coach who had only earned two promotions from Serie B. I will always be grateful to him for that.
"We need to keep our feet on the ground, as the more I hear media talk of winning the Champions League and dominating the Scudetto race, I ask how long has it been since Juve finished seventh for two years in a row?
"We do not have huge economic resources, so our growth will be slower and there's no point talking about objectives that are beyond our reach. In Europe, the economic gap with the bigger clubs is insurmountable."