PSG coach Paul Clement welcomes David Beckham's positive influence
Paris Saint-Germain assistant coach Paul Clement has labelled David Beckham's contribution as "a breath of fresh air".
Last Updated: 01/05/13 12:23pm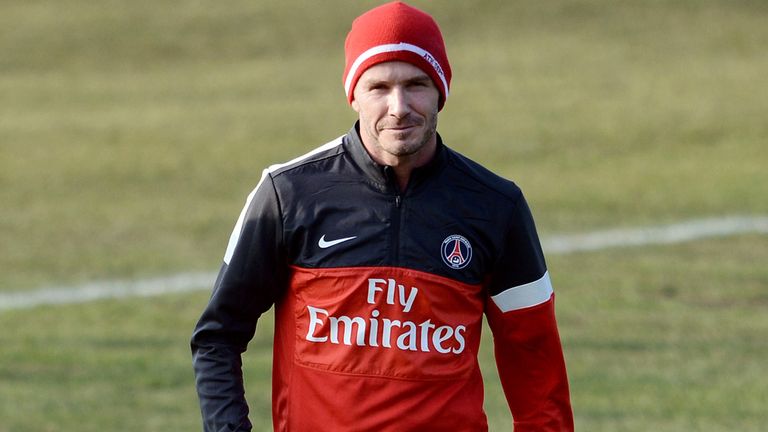 Beckham joined the Parisiens in January on a contract until the end of the season and has played in 12 matches in all competitions to help Carlo Ancelotti's men close in on the Ligue 1 title.
While the 37-year-old was shown a straight red card six minutes after being introduced to the action in the 1-0 win against Evian at the weekend, Clement believes his fellow Englishman has been an excellent addition to the PSG squad.
"Everyone was excited when they knew he was coming because he had a fantastic reputation as a pro and a man and great quality on the field still," Clement said in an interview with beIN Sport.
"He's been a breath of fresh air here. He gets on with everyone, first out to training, last one back in, real enthusiasm for the game.
"You know after 20 years of playing at the top level, he still loves his football and hopefully he'll be able to continue for a little bit longer."
Former Chelsea assistant Clement is optimistic the ex-Manchester United and Real Madrid midfielder will remain with the French giants past the end of the season.
"The club have made it clear that they'd like him to stay on. But he's made it clear that's he's going to have a think about it at the end of the season, talk to his family, see how his body feels. If he feels fresh I'm sure he'll continue," Clement added.