Paris St Germain forward Ezequiel Lavezzi loving life in France
PSG forward Ezequiel Lavezzi has played down speculation about his future by insisting that he is happy in France.
By Patrick Haond
Last Updated: 14/05/13 9:42pm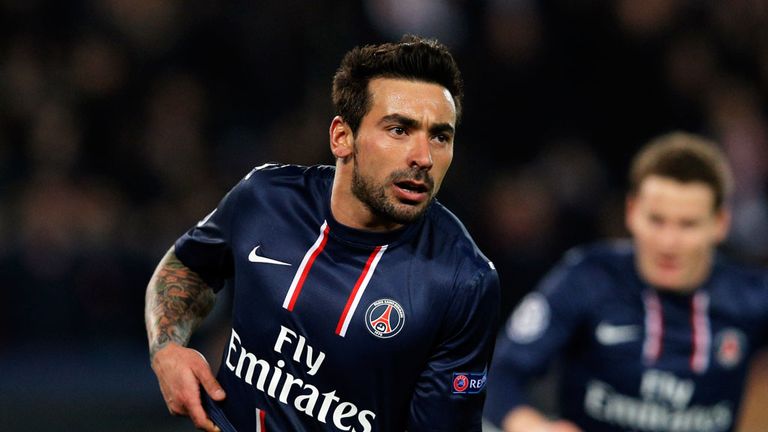 The Argentina international joined PSG last summer after a successful spell with Napoli and reports have suggested he could return to the Italian club after his agent said that he missed Serie A.
Lavezzi admits it would be wrong to make any guarantees about his future, but says he is enjoying his life again in the French capital and has no desire to leave.
The 28-year-old is also keen for PSG to keep hold of head coach Carlo Ancelotti, who has been the subject of a failed approach from Real Madrid.
"I spent five years with Napoli and I was passionate about the club, but I did not have the privacy I needed for a normal life," he told L'Equipe.
"That is also why I wanted a change last year. At Paris I remain a footballer but I can find again a normal life.
"My intention is to stay in Paris. But we all know the old adage that in football you never know what can happen. Maybe I will spend a lot of time at PSG. Maybe not.
"Our lives are about transfers rumours. That is why I remain very calm about the rumours over our coach Carlo Ancelotti."
Lavezzi forged a lethal partnership with Edinson Cavani at Napoli and would love to be reunited with the Uruguayan in Paris.
He said: "Maybe I will play again with Edinson Cavani. Such a striker would increase PSG's quality. It would be great fun to join him again."