David Beckham to captain Paris Saint-Germain in final home match
David Beckham will captain Paris Saint-Germain in his last ever home match on Saturday, according to Sky sources.
Last Updated: 18/05/13 8:00pm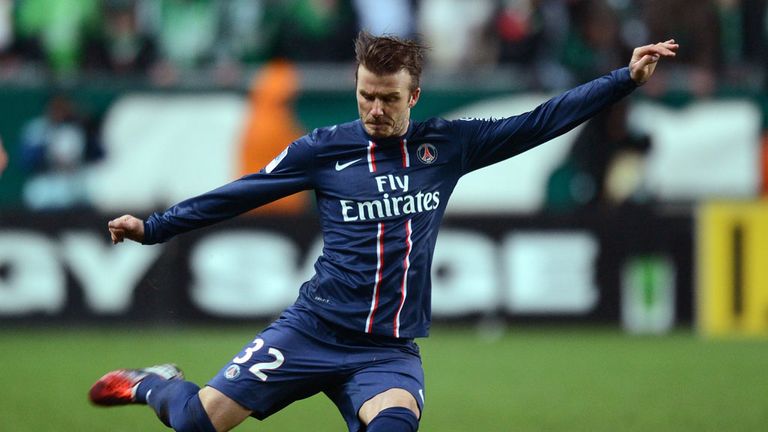 Beckham, 38, who announced his retirement from football this week, will be part of the French league champions' team to face Brest at the Parc des Princes.
PSG president Nasser Al-Khelaifi also wants the former England captain to maintain his connection with the club once he hangs up his boots.
Carlo Ancelotti, who was also manager of AC Milan when Beckham played on loan there, told a news conference: "He will play on Saturday. Against Lorient [the final match of the season] I don't know yet."
Not only will Beckham play, he will wear the armband for his farewell to the home fans.
Ancelotti added: "If he thinks it was the right moment to stop we have to respect this. Not just PSG but the football world has lost a fantastic player and a fantastic professional and a good man, but he has taken the right decision because he decided to stop and not other people.
"In his first training session he was the last to leave. He's a great example for young players.
"He is really professional, really humble. He really loves football, loves his job, and that is the best quality.
"I found a very humble player and a very humble man. He has had a fantastic career and I think he chose the right moment."
Al-Khelaifi said he is in talks about a role for Beckham and there could be an agreement within the next fortnight.
He said: "I met him yesterday and he's very interested to continue being involved with the big project of Paris Saint-Germain. He believes in the project, he believes in the club, he loves the club.