Transfer news: Thiago Silva's agent rejects Barcelona links for PSG defender
Thiago Silva's agent has strongly rejected claims he has been in touch with Barcelona over a possible move.
By Lucas Brown
Last Updated: 02/07/13 8:33pm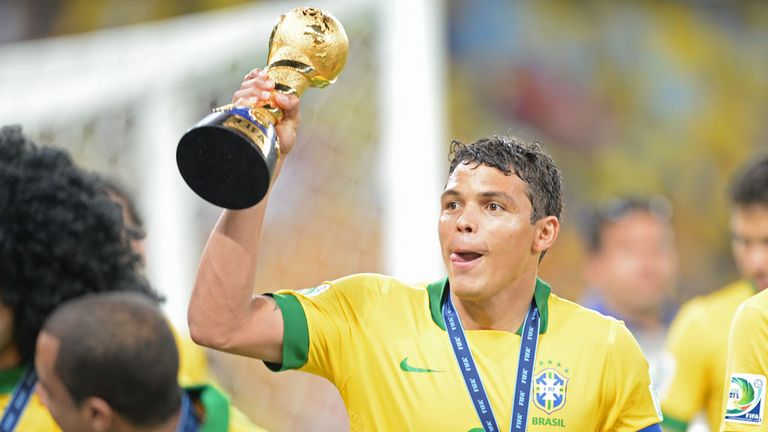 Paulo Tonietto was clearly irritated by rumours that he had met Barca director Raul Sanllehi about a switch for the Brazil international defender to Camp Nou this summer.
"It is not true," he told RAC 1 radio station.
"I do not know if Raul is short, tall, fair, blond, brown-haired... I just do not know him. I do not know who Raul is, so it is just not true."
After weeks of seeing Thiago Silva linked to Barca in Spain and France, Tonietto is adamant that the clubs would hold initial discussions before speaking to him.
"If Barcelona were interested then they would have to speak to PSG, not to me," he added.
"It is very difficult to see it happening though because he has a contract with Paris and they do not want to sell.
"Nobody has talked to PSG and nobody is negotiating with them or with us."