Carlo Ancelotti highlights gulf between Real Madrid and Paris Saint Germain
Carlo Ancelotti highlighted the gulf between his former and current employers, Paris Saint Germain and Real Madrid.
Last Updated: 27/07/13 3:26pm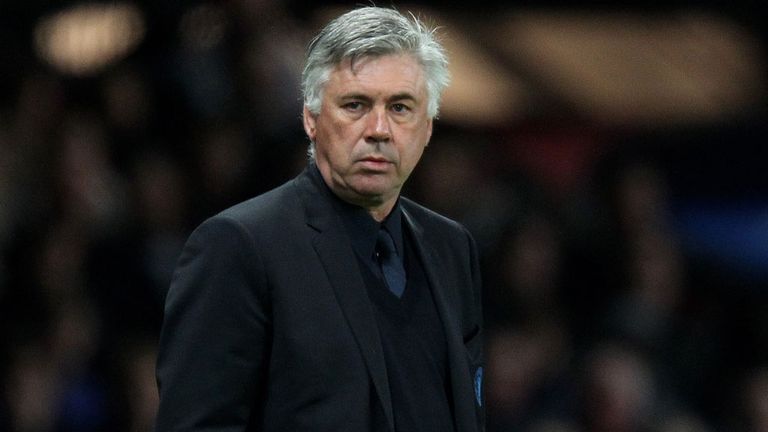 The Italian coach succeeded Jose Mourinho as Real boss in June, ending an 18-month spell in charge of PSG.
Last season he lead the French side to their first league title in 19 years - the third in their history - but he is now in charge of a club that boasts 32 Spanish league titles and nine European Cups.
Both clubs have spent big in the transfer market this summer, with Madrid bringing in Dani Carvajal, Casemiro, Isco and Asier Illarramendi for an estimated total of 70million euros, while PSG landed Uruguay forward Edinson Cavani for 64million euros - beating off competition from Madrid - plus defender Marquinhos from Roma for an estimated 35million euros.
However, Ancelotti insisted the two clubs were still very different from each other.
"Madrid and PSG have the same objectives, but one is a young team and the other is the biggest club of all time," he said at a press conference in Sweden.
"PSG are a team in construction and it's not easy for them, because just buying players is not enough.
"It's clear that they have worked hard to assemble a great team. They bought great players last year and now they need time. Madrid, meanwhile, have a history which supports the club."
The coach insisted he was looking forward to tonight's game because it was an opportunity to be reunited with his old players, and also because it would be the biggest test yet for his side, who have played two pre-season friendlies so far.
A 6-0 thrashing of second-tier English side Bournemouth was followed by a 2-2 draw with Lyon.
"It's a good time to face my old team and share our memories together," he added. "We've only been training together for two weeks and this is the most difficult task we've had since we started."
Ancelotti revealed he would play the same starting line-up against PSG as he did against Bournemouth, which means Luka Modric will start in midfield alongside Sami Khedira, with Mesut Ozil and Isco playing further forward in attack with Karim Benzema and Cristiano Ronaldo.