Ronaldinho still loves Paris St Germain but is not thinking of future
Ronaldinho is not thinking about the future but says any player would be happy to finish their career at PSG.
By Paulo Freitas
Last Updated: 08/10/13 2:28pm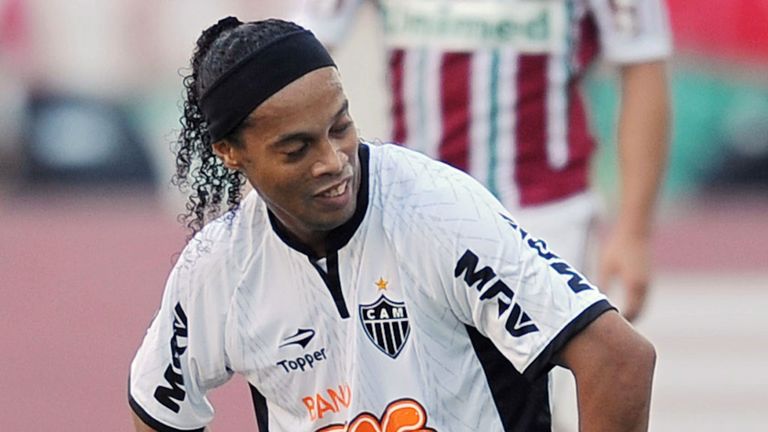 The Brazilian still has a lot of affection for PSG after joining the club from Gremio in 2001 and spending two years in France.
He is still loved by supporters and has been impressed by their emergence as a European force over the past couple of years.
The 33-year-old is quoted as telling Canal+: "PSG lives in my heart, it was my first team in Europe.
"The fans always treated me with more kindness than would be normal, and fans still send me letters.
"They are a very strong team at the moment."
Ronaldinho moved to Barcelona when he left PSG and also had time with AC Milan before heading back to his homeland with Flamengo in 2011.
He is now with Mineiro and remains happy at the Brazilian club, but has hinted that he would one day consider a final European swansong with PSG.
"I am not thinking about the future today, but any player in the world would be happy to finish his career at a big club like PSG," he said.