Nice president Jean-Pierre Rivere says the condition of Kevin Anin is "not reassuring"
Nice president Jean-Pierre Rivere says the condition of Kevin Anin is "not reassuring" following a car accident.
Last Updated: 05/06/13 4:46pm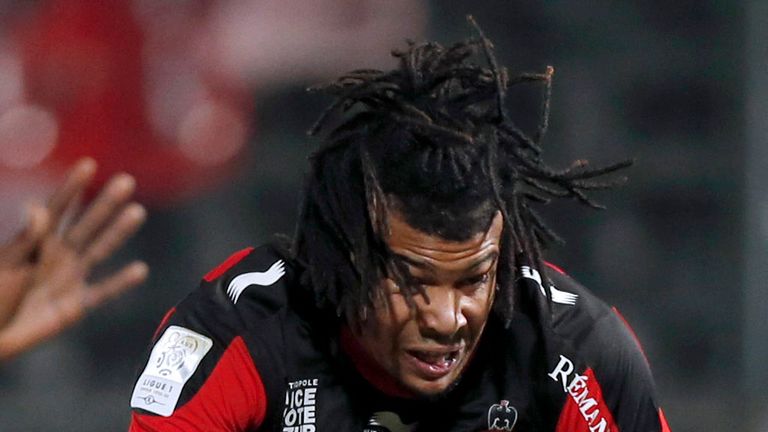 The 26-year-old, who has battled depression in recent years, was injured when a car he was travelling in left the A28 motorway around 60 kilometres outside Rouen in the north of the country.
Anin, who had been staying with his family in nearby Le Havre, suffered spine and arm injuries and was placed in an induced coma at Rouen University Hospital.
Nice Matin reports Anin was asleep in the back of the car when the driver lost control shortly before midnight on Monday, and suffered extensive injury after being thrown clear of the wreckage.
Three other people travelling in the car were also taken to hospital.
"I'm not here to do a medical check, or give a diagnosis, it is not my role," Rivere told a press conference this lunchtime.
"The news is not reassuring. We know that this is a serious accident which will have consequences for the future."
Anin's battles with depression have been well documented in his homeland.
The powerful midfielder made his name with hometown club Le Havre but struggled after joining Sochaux in 2010.
He publicly admitted he had "lost the passion for football" while at Sochaux and a move to Nice in January 2012 failed to reignite his interest.
"Kevin is an unusual but very endearing and nice boy," Rivere continued.
"This season the club rallied to give him joy. He was smiling again.
"The end of the season was more difficult, but it was not serious and we were ready to go at it with new impetus. Now the momentum is broken..."
Asked about his prospects of playing again, the president added: "It is not his career that concerns me, it's his health.
"The goal for us will be to help as long as possible. The club will be there. Kevin is one of ours."
News of the accident was met with an outpouring of support on social media, with fellow professionals tweeting their comments and a Facebook page set up for fans to have their say.
"We are very touched by the support shown by the world of football," Rivere said.