Transfer News: Former Middlesbrough man Didier Digard snubs chance to return to England
Didier Digard has signed a new deal at Nice and claims he snubbed a return to England, and offers from Italy and Spain.
Last Updated: 07/08/13 2:07pm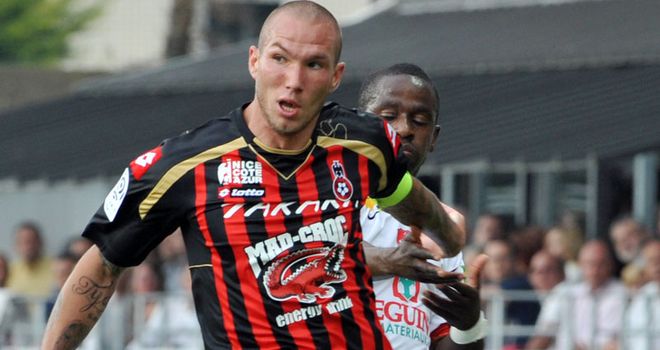 Digard joined Nice from Middlesbrough in 2010, initially on loan, and he has thrived on the Cote d'Azur.
He has become a crucial part of their squad and is also captain, and his performances did attract interest from elsewhere, but he now looks intent on staying put.
"I never had so many offers, coming from everywhere: Italy, England, Spain, Turkey and Greece. I could have played in the Champions League and doubled my wages," Digard revealed after penning his new long-term deal.
"But there are things you can't buy. At Nice I have complete well-being, and I have never blossomed so much. I loved life in England (at Middlesbrough), but here it is even better.
"When I came from Middlesbrough in January 2010, I thought I would spend six months and leave. But something strong happened. It is a family club where trust is the key word. That is a rare thing.
"My first idea has always been to stay at Nice. But I needed to think about it. It was interesting to listen to other words, see other projects. At a certain time, I even thought it could be good to leave after finishing in fourth position in Le Championnat. But the chairman and the coach convinced me there are still a lot of exciting things to achieve here. I thought I was fine here and staying was the thing I wanted the most."
Meanwhile, Digard could find himself starting the season at centre-half after key defender Nemanja Pejcinovic suffered a foot injury.
"It is annoying because I will be missing until the end of August," said Pejcinovic.
"Above all I will miss the Europa League play-off."