Nantes to appeal to Swiss federal court over their FIFA transfer ban
Nantes will appeal to the Swiss federal court over their FIFA transfer ban, club president Waldemar Kita has confirmed.
Last Updated: 28/06/13 10:54am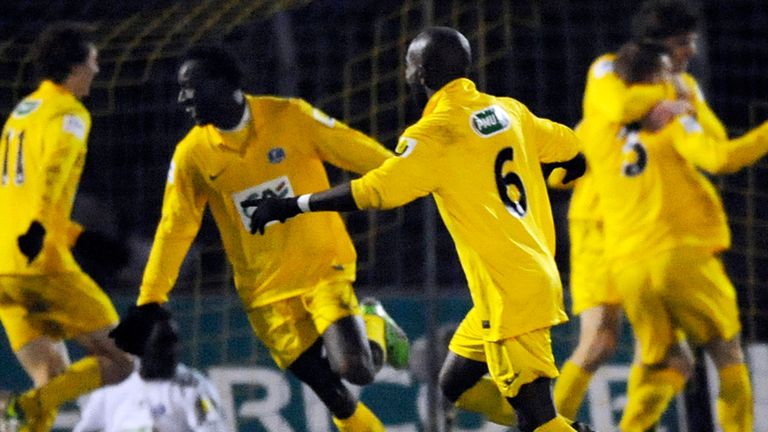 The Court of Arbitration for Sport (CAS) on Monday upheld an embargo imposed by FIFA over the signing of Guinea striker Ismael Bangoura, meaning the club cannot sign players this summer or in next January's transfer window.
Kita responded by telling L'Equipe: "Our lawyers will undertake without delay an appeal to the Swiss federal court.
"By the end of the week, the appeal brief will be filed to defend the rights of a worker (Bangoura) who was prohibited from doing his job.
"We have to defend him and defend ourselves."
He angrily added: "I'm disappointed if that represents the morals and ethics of FIFA.
"I ask myself if the three CAS judges carefully analysed the case because I do not want to imagine that we could have been taken lightly."
FIFA determined Nantes had broken rules when recruiting Bangoura from Al Nasr Sports Club of Dubai in January 2012.
The eight-time French champions unsuccessfully challenged the verdict from FIFA's dispute resolution chamber, which also made Bangoura and Nantes jointly liable to pay Al Nasr compensation of 4.5million euros (£3.9million) over breach of contract.
Kita added: "Right now, there is nothing we can do. By the time we resume, I hope the Swiss federal court gives us some respite."
In 2011, Swiss club Sion were thwarted in their attempts to gain readmission to the Europa League through the Swiss civil court, having been ejected for breaching a transfer ban.
Sion, though, took that action before appealing to CAS and a FIFA spokesman confirmed that Nantes are within their rights to pursue their planned appeal to the federal court.
A statement read: "According to the FIFA statutes, the Court of Arbitration of Sport (CAS) is the ordinary body of appeal against final decisions passed by FIFA's legal bodies (cf. art. 67 par. 1 of the FIFA Statutes).
"Consequently, CAS is part of the arbitration system established within the framework of FIFA. The same goes for the possibility to appeal decisions of CAS to the Swiss Federal Tribunal."