Nantes appeal against Abdoulaye Toure's suspension rejected
Nantes remain under threat of a three-point deduction in Ligue 1 after their appeal was rejected.
Last Updated: 29/11/13 7:38pm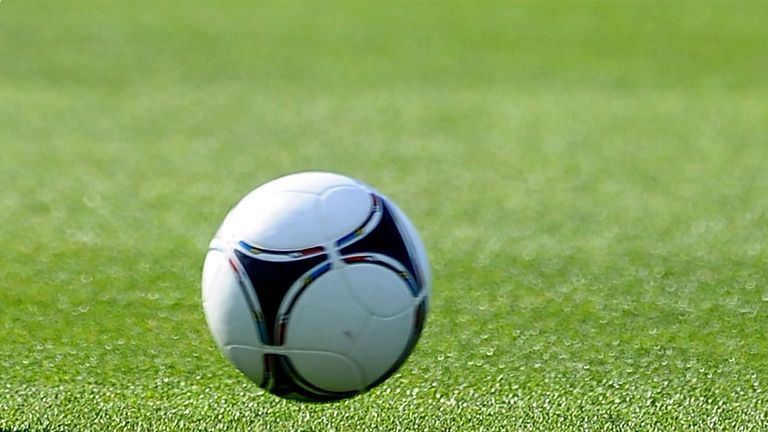 The midfielder appeared as a substitute in promoted Nantes' season-opening 2-0 win over Bastia, who appealed against the result on the grounds that Toure should have been suspended after collecting three bookings in a three-month period for the club's under-19 team.
An initial hearing on August 28 reached no conclusion and Toure's own appeal against his suspension was rejected by the French Football Federation on September 5.
The FFF's High Appeal Commission have now dismissed appeals by both Nantes and Toure against the original suspension.
Part of Toure's appeal concerned the fact that the suspension was announced by the FFF after the end of the season, while he was on holiday, and that he was not notified personally in writing.
But the appeal commission's verdict read: "Article 1.1 of the disciplinary regulations and scale of sanctions states that 'a player who receives three bookings during three different games in a period not exceeding three months shall be liable to a one-game suspension'.
"It is recognised both by the club and the player that he was given three bookings during games of March 17, April 21 and June 7, 2013.
"Each time, the player was 'notified' of his booking by the referee and he could not seriously claim that he did not know he was at risk of a sanction relating to a third yellow card.
"For these reasons, we uphold the decision which is under appeal."
Nantes had already warned that they would, if required, take the case to the French Olympic Committee (CNOSF) or an administrative court as they continue to defend their position.
But if they are not successful through those channels, they will forfeit the three points gained from the match in question. That would leave them on 20 points after an impressive start to life back in the top flight, with the win over Bastia one of seven in their 14 games to date.
Earlier, the player at the centre of another recent Nantes controversy signed a one-year contract extension with the club.
Guinea striker Ismael Bangoura will now stay with the Canaries until June 2015.
The 28-year-old joined Nantes in 2012 and was the subject of a Court of Arbitration for Sport ruling as he was found in breach of contract with Dubai-based club Al Nasr SC.