Luis Enrique sees progression at Barcelona despite sticky start to 2017
Last Updated: 12/01/17 9:00am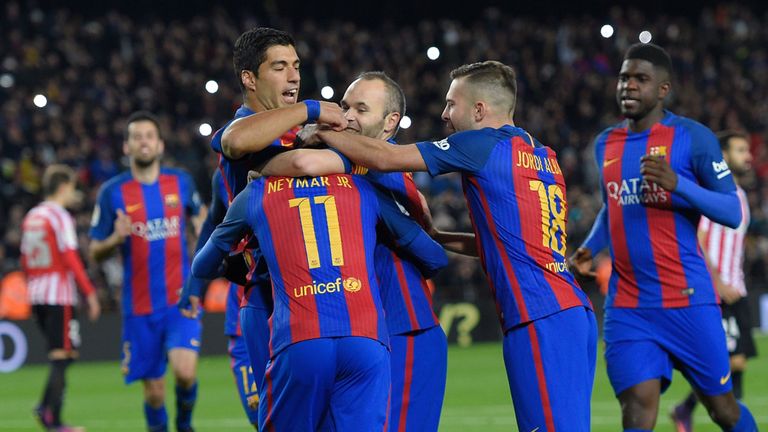 Barcelona coach Luis Enrique believes his team are showing him the right signs, despite a slow start to 2017.
Lionel Messi broke a resolute Athletic Bilbao with a late free-kick on Wednesday, as Barcelona's big guns kept their Copa del Rey hopes alive in a 4-3 aggregate victory.
Barca went into the second leg trailing 2-1 and knew failure to end a run of two games without victory would leave their boss with serious questions to answer.
However, Barca got the job done and Enrique said he is optimistic that results will pick up over the next few weeks. 
"These last three games make me feel very proud as a coach, I've seen things very similar in all three games," Enrqiue said. 
"I've seen control of the game, and today against Athletic, for example, we created many chances.
"Winning is always good. The image of my team in these last three matches has improved from the 2016 version. It makes me optimistic from what I have seen in training and when we compete.
"Against Athletic, we did not lose our composure and we created scoring chances. I think we deserved to progress.
"If the MSN [Messi, Suarez, Neymar] do not score themselves, they lay off assists. They are key players. There can be no doubt about these three players and their ability - it would be ridiculous to do so."