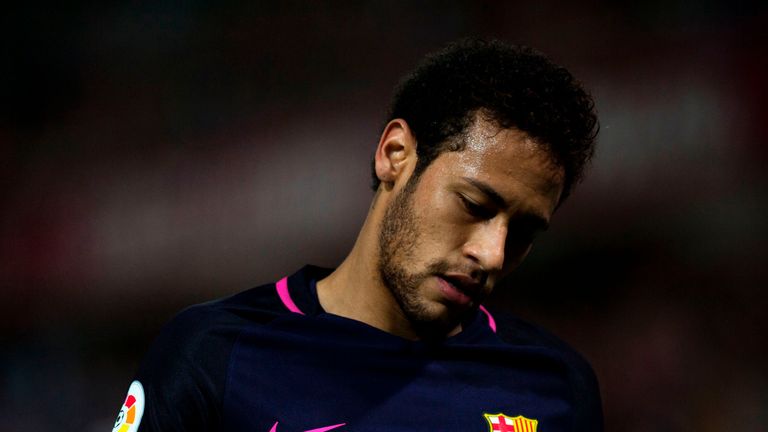 Barcelona's appeal against the suspension that will keep Neymar from playing against Real Madrid was rejected by the Spanish football federation on Thursday.
The federation appeals committee said it was not overturning the two-game suspension handed to Neymar for sarcastically applauding an assistant referee in Barcelona's 2-0 loss at Malaga on April 8.
The two-match ban was in addition to a one-game suspension he was automatically required to serve after being sent off in Malaga.
Neymar served that suspension last weekend as Barcelona beat Real Sociedad 3-2.
In addition to El Clasico on Sunday, the Brazil international will also miss the Spanish league game against last-place Osasuna on April 26.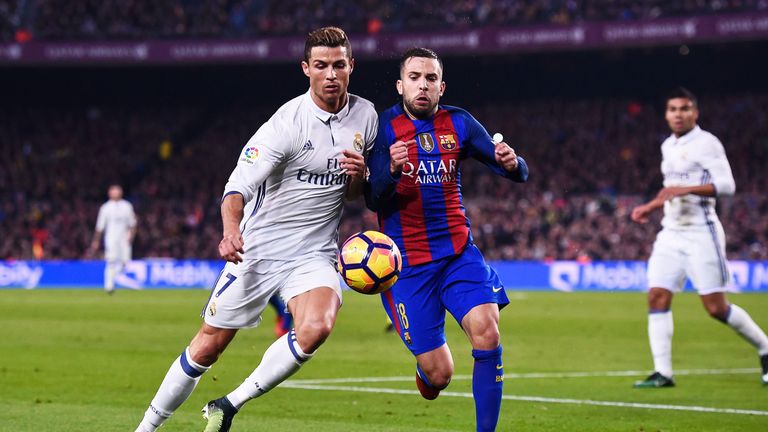 Barcelona is likely to appeal the committee's decision to a local sports tribunal.
Barcelona trail Real Madrid by three points with six rounds to go in the league.
Real Madrid, meanwhile, welcomed Gareth Bale back to first-team training ahead of the clash, live on Sky Sports.