Barcelona are set to hold talks over a new contract with Xavi
Barcelona want to agree a new deal with Xavi which could result in the midfielder ending his playing career at Camp Nou.
By Francisco Acedo
Last Updated: 25/09/12 12:25pm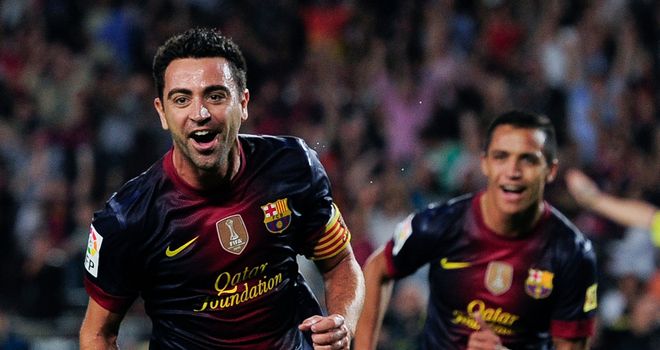 Xavi's existing deal still has two years left to run, but the 32-year-old's agent has confirmed Barca have indicated their intention to hold talks over an extension.
He is the most decorated Spanish player in history, having won the Primera Division, the Champions League, the Copa del Rey, the Spanish and the UEFA Super Cup on multiple occasions with the Catalan club and also lifted the European Championship (twice) and the World Cup in 2010 with Spain.
Xavi continues to flourish in midfield alongside Andres Iniesta and his representative Ivan Corretja is not expecting any problems in finalising a new deal.
"Last Friday the club sent us its intention to renew the contract because they want Xavi to sign a new deal, given that the current one ends in 2014," Corretja said to Esport3.
"Therefore it is normal that we begin to talk about these issues because in June it would be too late.
"We have always agreed in previous talks and there have never been problems of any kind.
"For the player it is very important to know that the club remains confident in him. Therefore I do not think there is any problem."