La Liga: Real Madrid's Sergio Ramos rubbishes talk of row with Jose Mourinho
Sergio Ramos has labelled Jose Mourinho as the best coach in the world to end any talk of a rift at Real Madrid.
Last Updated: 02/10/12 6:14pm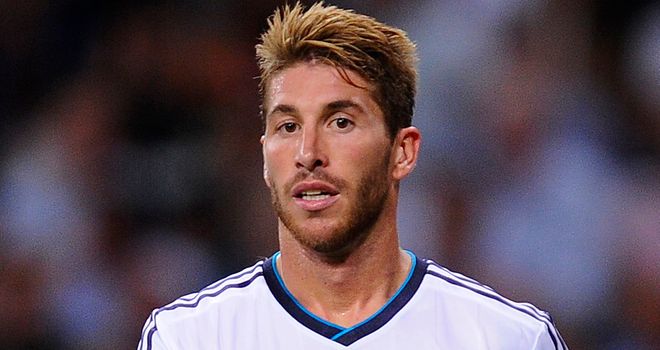 The Spain international was reportedly involved in a spat with the former Chelsea and Inter Milan boss after he was left on the bench against Manchester City.
But ahead of Wednesday's UEFA Champions League trip to Ajax, Ramos has dismissed the speculation.
"[Mourinho] is good, honest and open," Ramos told reporters.
"I respect his decisions and he is the best coach there is as far as I'm concerned."
Rumours about Ramos' desire to annoy Mourinho increased on Sunday during the game against Deportivo La Coruna when the defender wore Mesut Ozil's No.10 shirt under his own.
Mourinho had said in the build-up to the encounter that midfield positions were only for the best as competition is high at the club and was then reported to have laid into Ozil before changing at half-time.
"Mesut is a great friend and I told him some time ago that my first goal of the season would be for him," Ramos explained.
"I made the most of his substitution to put his shirt on, trusting I could score my first goal. That's it."