Real Madrid boss Jose Mourinho believes his side are hitting top form
Jose Mourinho believes Real Madrid are beginning to hit top form after their comprehensive 5-0 win over Real Mallorca.
Last Updated: 29/10/12 12:31pm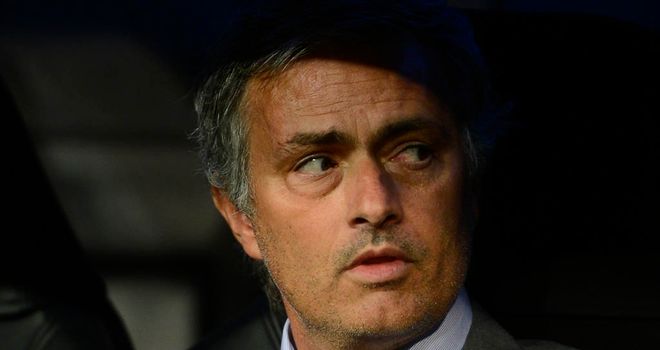 With joint leaders Barcelona and Atletico Madrid both winning over the weekend, the pressure was on Madrid to at least keep the deficit on their Primera Division rivals to eight points.
They came through the test in Mallorca, with Gonzalo Higuain opening the scoring in the eighth minute before adding his second in-between Cristiano Ronaldo's brace.
Substitute Jose Maria Callejon added further gloss to the scoreline in stoppage time as the visitors bounced back from their midweek UEFA Champions League defeat in some style.
The win was Madrid's fourth in five Primera Liga matches - with the other result a 2-2 draw at Barcelona - and they are showing signs of the form that won them the league title last season after a sluggish start to the season.
"I think we're doing really well even though we lost in the last Champions League match," Mourinho told the club's official website.
"Since the match in Seville we have been winning matches, but although we are still not playing as great as we did for virtually the whole of last season, it was enough to win comfortably.
"We scored the first chance to score and it made the match easier. Sometimes we need lots of chances to score and this time we scored the first, and the second the same and things got easier."
Mourinho is not unduly concerned by the gap already opened up between Madrid and the two frontrunners.
"We keep going in the right direction. Last season we had a 10 point advantage over the second-placed team in March, and we felt that the league was still up for grabs," the Portuguese added.
"Now it is not March, it is October and not 10 points difference, we have eight points to make up.
"You have to keep cutting the lead to the direct competition, in this instance our competition are also Atletico Madrid because they have got a good head start on us."
Higuain was the standout performer last night, scoring twice as well as providing the assists for both Ronaldo goals.
The Argentinian said: "It's nice to score goals and also create them. A forward is used to getting them and luckily today I got assists too.
"I'm happy, I scored two goals and helped the team. I'm available for whatever the coach needs."