Jose Mourinho has played down talk of unrest at Real Madrid despite another defeat
Jose Mourinho has dismissed talk of unrest and says his relationship with Real Madrid's directors is "the same as ever".
Last Updated: 26/11/12 10:40pm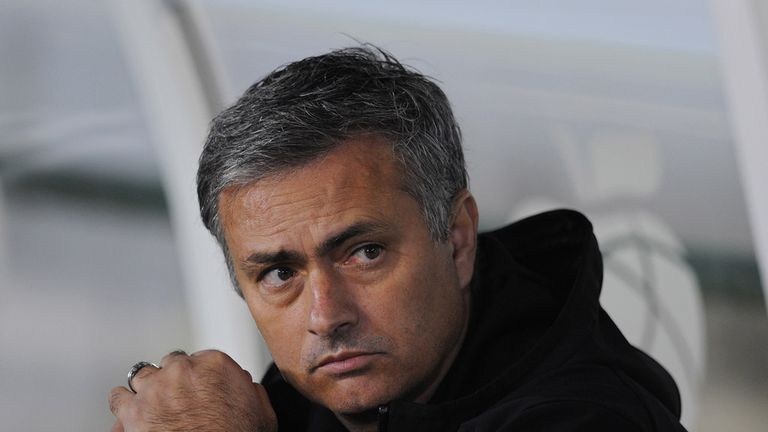 Defending Spanish champions Madrid slipped 11 points behind current leaders Barcelona after Saturday's surprise 1-0 defeat at Real Betis was followed by the Catalans' 4-0 win at Levante a day later.
They are also eight points adrift of city rivals Atletico in second.
The weekend loss was met with condemnation from the media amid rumours over Mourinho's future. But the former Porto, Chelsea and Inter Milan boss was adamant there was no need to panic.
He said at a press conference on Monday: "I feel good, I am in perfect health and working as I have done for many years. I do not understand the question about my relationship with the club - it is the same as ever.
"My relationship with the players is the same as always. It naturally depends on results. When you win, naturally things are better than when you lose. But everything is normal."
Mourinho's men have won just two of their last five games in all competitions but the Portuguese believes the end of the season would be a better time to make assessments.
He added: "I am simply an employee of the club, like everyone else. I do my best. At the end of the season, we can make calm judgments.
"It is possible that at the end of the season the club are not happy with my work. I am here giving my all as always.
"The most important thing for me is that I continue to have a strong personal relationship with the president, just as I had with Abramovich (at Chelsea) and Moratti (at Inter)."