Real Madrid manager Jose Mourinho refuses to answer questions over his future
Jose Mourinho has refused to comment on speculation that he will leave Real Madrid at the end of the season.
Last Updated: 03/12/12 6:23pm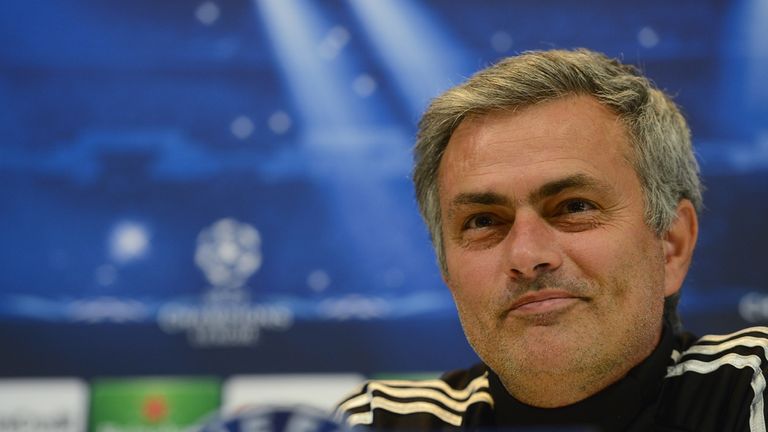 Reports in the Spanish media on Monday said that Mourinho was planning to leave the Spanish champions in the summer.
However, the 49-year-old batted away questions over his future during the press conference for Tuesday's UEFA Champions League clash with Ajax.
"I am not going to speak about this," Mourinho told journalists. "Speak to your colleague about it, the one who has written the story.
"Organise a meal with that person. I'm not saying a single word."
Real are currently 11 points behind leaders Barcelona in La Liga and Mourinho was asked if club president Florentino Perez was happy with the way he was running the team.
"Ask him," Mourinho replied. "I don't have to say when I spoke with the president, I don't have to say what we spoke about. I don't suppose the president will say anything either.
"We have a very good relationship. But I am not going to try and add to this situation."
Another journalist asked why he refused to answer questions about his contract.
"Because I don't want to add to the story. There is no story," he stated.
Manchester United manager Alex Ferguson has spoken about Mourinho as a possible candidate to succeed him at Old Trafford.
"Friends are like this," Mourinho said. "Friends always speak well of each other.
"His succession isn't near. It should be in 10 years or so. He is getting better and better. He is stronger all the time. Why should he retire?"