Barcelona's Carles Puyol issues support to manager Tito Vilanova's cancer battle
Barcelona's Carles Puyol stated that the best way to support manager Tito Vilanova's cancer battle is to move forward.
Last Updated: 21/12/12 12:58pm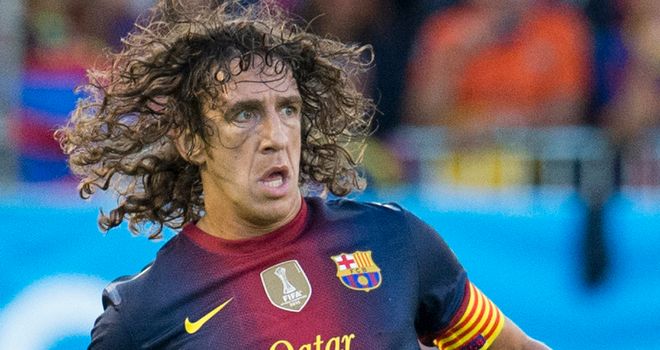 The season could not have been going smoother, with Barca nine points clear of Atletico Madrid and 13 ahead of great rivals Real Madrid, whose manager, Jose Mourinho, has already conceded his side's hopes of retaining their title are over.
But this week brought the shocking news that Vilanova's cancer has returned and he underwent a second operation on his parotid gland on Thursday.
The 44-year-old, who also had a tumour removed from his throat in November last year, will now start six weeks of chemotherapy and assistant Jordi Roura has taken temporary charge of the team.
Coincidentally, this week also saw the return to training of full-back Eric Abidal nine months after a liver transplant necessitated by his own cancer battle.
The Frenchman's recovery has been a hugely welcome boost for Barcelona's players, and captain Carles Puyol said: "You're never prepared to hear news like this, but Abidal's example gives the team strength and I'm sure Tito's case will do the same.
"It's not just an example to us but to the man in the street, proving that if you fight hard, everything will be fine.
"The best way to support him (Vilanova) is to keep moving forward. It is a severe blow but we must get up and keep on playing. This team has always done that and will do so again."
No date has yet been put on a return for Abidal but sporting vice-president Josep Maria Bartomeu revealed a new contract is on the table.
He told Marca: "The renewal of Abidal's contract is drafted and, when he plays in his first game, he will sign."