Real Madrid deny reports players threatened to leave if Jose Mourinho was not axed
Real Madrid have denied reports claiming players threatened to demand transfers if coach Jose Mourinho was not axed.
Last Updated: 24/01/13 4:28pm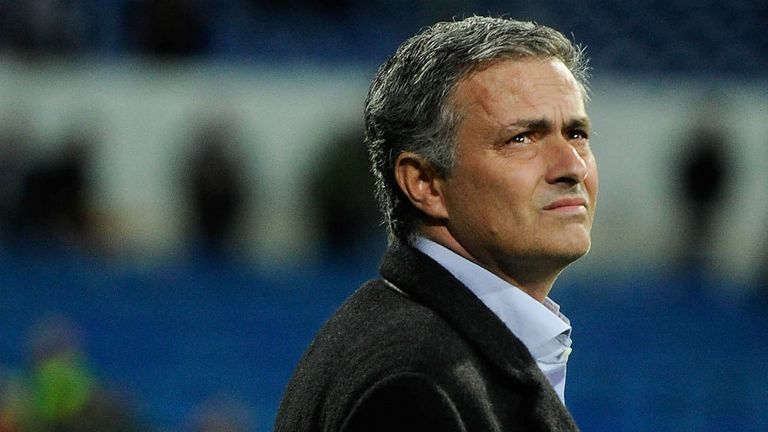 Spanish sports daily Marca claimed on its front cover that the ultimatum had been issued by goalkeeper Iker Casillas and defender Sergio Ramos during a meeting with Perez earlier this week.
Perez took the unusual step of responding directly to the speculation, branding the report an "attempt to destabilise the club" in a press conference convened at short notice at the Bernabeu.
"It's totally false that there was an ultimatum from the players," Perez said.
"I have not spoken to Mourinho. I don't normally come out to deny reports, but this was too important. This crossed an ethical line.
"I have only come here to deny a news story that has destabilised our club and the players.
"I understand some people want the coach or president out, but what has been published is a lie.
"We (the board) are the only ones that will decide the future of our club."
After winning La Liga at a canter last season, Mourinho has come under scrutiny this term after presiding over an indifferent run of results that has left the club trailing league leaders Barcelona by 15 points.
Reports of in-fighting between the outspoken coach, his playing staff and several club directors have never been far from the surface, while the Portuguese courted controversy recently by dropping talismanic club captain Casillas from successive league games.
There have been high points this season, with Madrid safely into the last 16 of the Champions League and into the semi-finals of the Copa del Rey after completing a 3-1 aggregate win over Valencia last night.
Speaking before Wednesday's match, Mourinho again conceded the title race was beyond Madrid and said the focus must now be on success in the cup competitions.
"The league title is impossible now - there is too big a gap," he told RMC Sport.
"We have to focus on other goals like the Copa del Rey and the Champions League."
Mourinho signed a contract extension to 2016 in the wake of Madrid's league triumph but he has continually been linked with a move away from the club, with a return to Chelsea or a move to Paris St Germain touted.