Transfer News: Neymar says he could leave Santos after 2014 World Cup
Brazilian star Neymar admits that he could move from Santos after his contract expires after the 2014 World Cup.
Last Updated: 30/01/13 6:30pm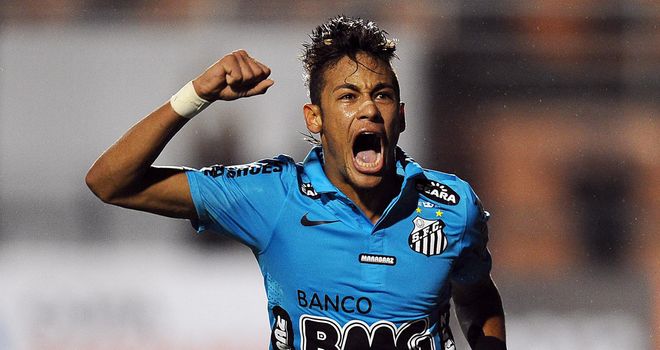 There has been almost constant speculation linking the striker with a move to many of European football's brightest lights, but Neymar has refused to be drawn into the rumours.
However, in an interview with FIFA.com the 20-year-old admitted that his future beyond the 2014 World Cup is uncertain.
When asked whether he expected to remain at Santos after the World Cup, Neymar responded: "Even I don't know that. My contract runs to 2014 but there's still a long way to go before the World Cup.
"I don't know if I'll renew it or not. It's a personal issue and I'll have to talk it through with my family and Santos.
"We'll definitely speak about it further down the line."
Neymar disagreed that remaining in Brazil could damage his development, adding: "You can develop and improve your game whether you're in Brazil or not.
"Personally I feel I'm becoming a better player and getting more experience as every year goes by. Some people say you have to leave to develop but I don't agree with that."