Barcelona sporting director Andoni Zubizarreta welcomes return of Tito Vilanova
Barcelona sporting director Andoni Zubizarreta has welcomed the return of Tito Vilanova ahead of their game against PSG.
Last Updated: 01/04/13 12:52pm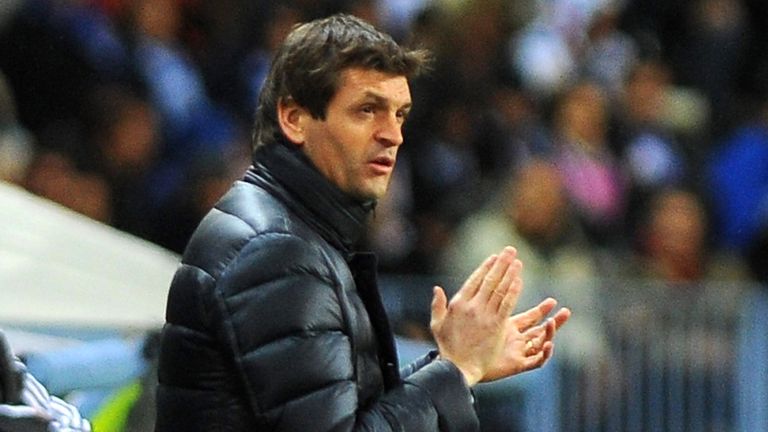 Vilanova came back to Spain last week after two months in New York undergoing chemotherapy and radiotherapy following surgery on his parotid gland in December.
He took training on Friday and Sunday but did not take charge of Barca's Primera Division match with Celta Vigo on Saturday, with his assistant Jordi Roura continuing in his stead.
It is not yet known if Vilanova will return to the bench for Tuesday's first-leg meeting with PSG, but the 44-year-old did travel with the Barca squad to Paris on Monday.
Vilanova's last away match with Barca was against Real Sociedad on January 19.
Zubizarreta told reporters at the airport prior to Barca's departure "The presence of Tito marks the return to normality.
"That Tito is with us is a good sign, without doubt. He's well and therefore he's travelling."