Atletico Madrid coach Diego Simeone hailed a "very important day" for the club
Diego Simeone hailed a "very important day" for the club after Atletico Madrid secured a top-three finish in La Liga.
Last Updated: 09/05/13 11:04am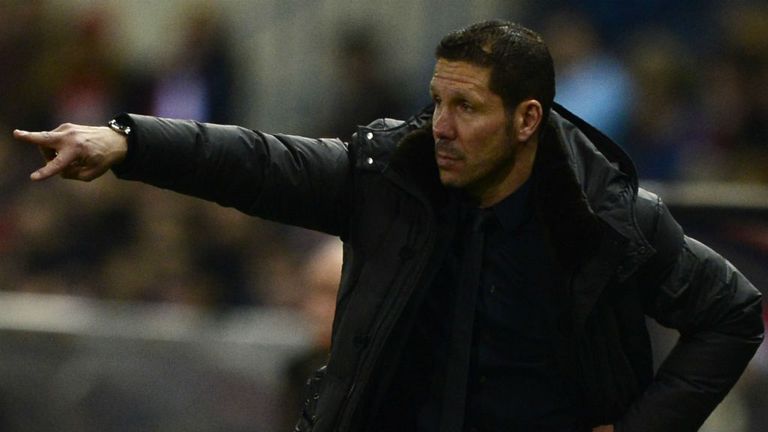 Atletico's 3-1 win at Celta Vigo last night saw them move 14 points clear of fourth-placed Real Sociedad, who with only four games left can now no longer catch the capital club.
Not since they won the double in 1996 have Atletico finished in the top three of the top flight and, with a place in the Champions League proper now secure for next season, Simeone acknowledged the achievement by heaping praise on his players and backroom staff.
He said: "Today is a very important day for Atletico Madrid and I want to give thanks to all the people working at the club for helping to make this a reality.
"We looked around when we arrived back in December (2011), and we tried to get ourselves among the best in Europe and in the first six months we were close but it wasn't to be.
"We won the Europa League and the (Spanish) Supercopa and that's down to the work at all levels of the club.
"The players, I'll say again are amazing. (And) behind this team there are many people who are not seen, the helpers, the therapists, the doctor, the directors, everyone who works daily at the club and is an important part working for Atletico Madrid and I thank you all for contributing to this."