Ruud van Nistelrooy believes Manuel Pellegrini will be a success in England
Ruud van Nistelrooy is tipping Manuel Pellegrini to be a big success in England if he is confirmed as Man City boss.
Last Updated: 14/05/13 8:43am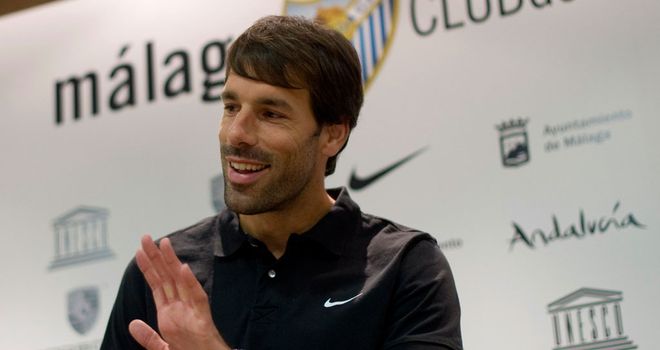 The Chilean is widely expected to succeed Mancini, who was sacked on Monday evening after days of speculation over his future.
Malaga boss Pellegrini has insisted that no deal is yet done with City, but he is fully expected to be confirmed as their new boss.
Former Manchester United star Van Nistelrooy was signed by Pellegrini in 2011 and spent his final season as a player under his management, and he thinks he can be a big success.
"Pellegrini is one of the best coaches I worked under. He's a big strategist but nothing like Mancini," he told the Sun.
"He's always in conversation with his squad, offering plenty of chances to young players.
"That characterises his quality work and he'll be good value in the Premier League."