Atletico Madrid are happy to let Radamel Falcao move on in the summer
Radamel Falcao has the full backing of Atletico Madrid as he is set to choose his next club this summer.
Last Updated: 21/05/13 12:23pm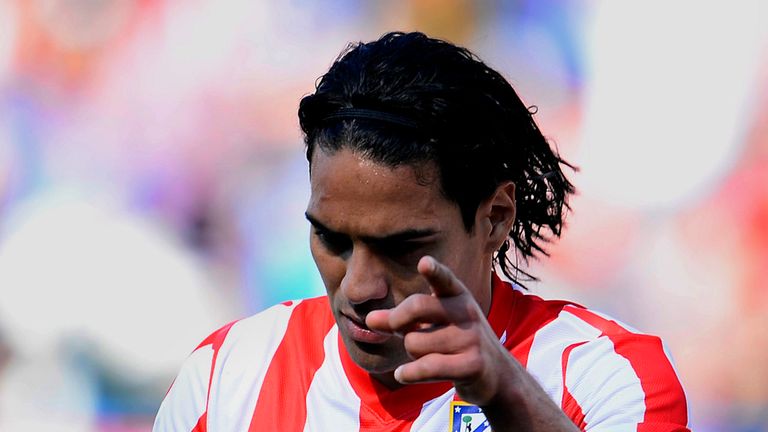 The Colombia international is regarded as the best striker on the planet and has been linked with the likes of Manchester United, Chelsea and Monaco in recent months.
Atletico chief executive Miguel Angel Gil Marin insists that, having already replaced stars such as Diego Forlan and Sergio Aguero, he is relaxed about the player's exit and admitted that the club had agreed to allow him to leave if he stayed for this season.
"Atletico knows how to change good strikers," Marin told Sky Sports. "Fernando Torres, Forlan, Aguero and now Falcao.
"We don't know who exactly will be the next one but we know Atletico will have a strong team next season.
"Before the start of the season we talked with the player and we promised him that if he kept the same performance and helped us to the UEFA Champions League, Atletico would help him.
"Every decision that he takes, Atletico will be with him."
Falcao has scored 70 goals in two seasons at Atletico and has succeeded in helping secure Champions League football for the club with the Madrid outfit set to finish third in La Liga.