Brazil ace Neymar weighs up offers from Barcelona & Real Madrid
Neymar will take his time to make a decision about his future after Santos accepted two offers for the Brazil forward.
By Paulo Freitas
Last Updated: 26/05/13 11:40am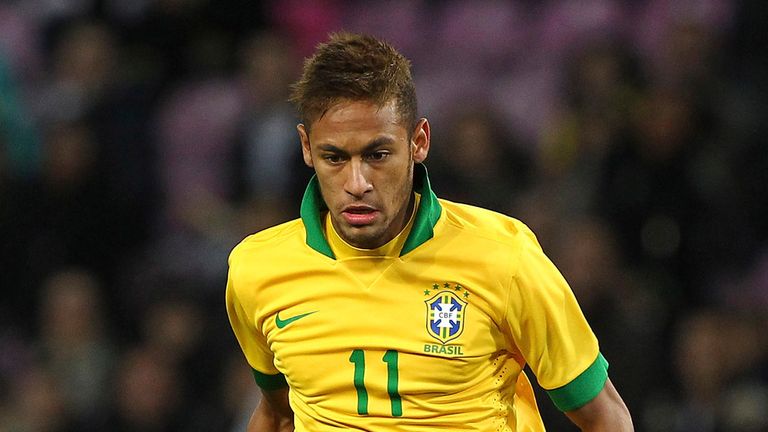 The Brazilian side confirmed on Friday they had accepted two bids for the 21-year-old, widely thought to be from Barcelona and Real Madrid.
But after a meeting between club officials, Neymar and the player's father, no immediate decision was reached.
A statement from the club read: "In a meeting with representatives of the management committee of Santos FC, striker Neymar Jr was made aware of the offers received by the club and he will analyse them in the coming days before making a final decision."
Neymar admitted he was flattered by the interest in his services, but that he will not rush into making a decision on his future.
"This is an honour, the happiest moment in my life," Neymar told Globo Esporte. "I will now think about these two proposals.
"I will decide with my family. There's no hurry. Decision can be made in five minutes, half an hour, or three days."
Neymar's father, Neymar da Silva Santos, reiterated that his son will take his time over where to continue his career.
"No decision has been made. We will go home, sit down and talk," said Neymar's father.
"We can't decide in the heat of the moment. We'll see what Neymar wants."
Santos' vice-president Odilio Rodrigues claims the two offers are are both of similar value, but revealed Neymar has had a verbal agreement with Barcelona for some time about moving to Camp Nou.
"The offers are similar, but it's true Neymar already has a gentleman's agreement with Barcelona for a while," said Rodrigues.