Lionel Messi and his father Jorge to appear in court over alleged tax fraud
Lionel Messi and his father Jorge will attend a Spanish court in September as part of an inquiry into alleged tax fraud.
Last Updated: 20/06/13 6:03pm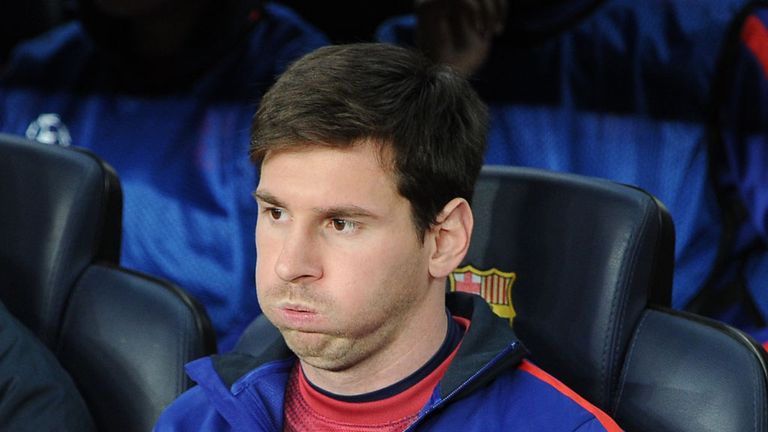 The pair have been summoned to appear in court in Gava, Catalonia, on Tuesday, September 17 to answer questions relating to claims that they defrauded the Spanish tax authority of four million euros (£3.4million) between 2007 and 2009.
A statement from the ministry of justice read: "Court number 3 of Gava has agreed to open proceedings on the lawsuit presented by the public prosecutor against Lionel Andres Messi and Jorge Horacio Messi for three alleged crimes against the ministry of finance, related to income tax, for tax years 2007, 2008 and 2009.
"The judge has called the accused to present themselves on September 17, 2013 to make their declarations.
"For the investigation to advance, a series of proceedings will take place, such as the taking of declarations from necessary people to clarify whether or not a crime has been committed."
It remains to be determined whether Messi and his father are to be charged with any offence.
Argentinian Messi, 25, last week issued a statement on his official Facebook page, denying he or his father had committed any wrongdoing.
The FIFA Ballon d'Or winner said in the statement: "We have just known through the media about the claim filed by the Spanish tax authorities.
"We are surprised about the news, because we have never committed any infringement.
"We have always fulfilled all our tax obligations, following the advice of our tax consultants, who will take care of clarifying this situation."
FC Barcelona on Thursday declined to comment on the matter.
Messi arrived at the Nou Camp as a 13-year-old in 2000, made his first-team debut three years later and has gone on to establish himself as one of football's best ever players.
He has won six Primera Division titles, three Champions Leagues and two FIFA Club World Cups with the Catalan giants, and in 2012 netted a record 86 goals for club and country.