Bayern Munich keen to be recognised as the number one club in the world
Bayern Munich are keen on taking another step towards being recognised as the world's best club by beating Barcelona.
Last Updated: 23/07/13 3:12pm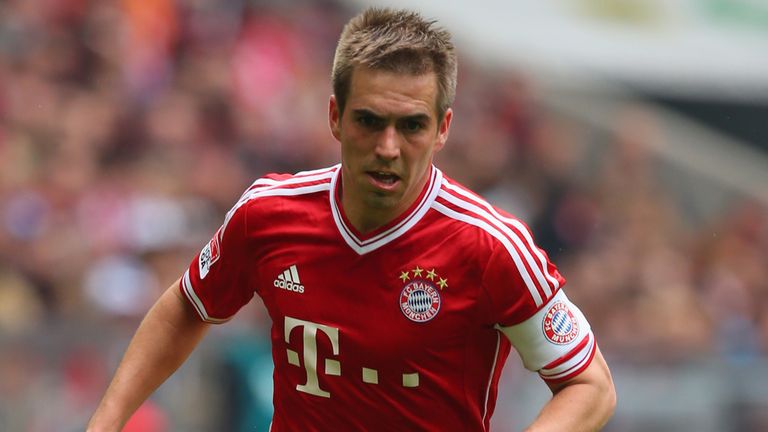 The Bavarians defeated the Catalans 7-0 on aggregate in the semi-final of the Champions League last season on their way to winning the competition and clinching an historic treble.
But despite the emphatic nature of that victory, Bayern's vice captain Bastian Schweinsteiger believes Wednesday's opponents in the Uli Hoeness Cup are still the team everybody wants to beat.
"They are the big favourites," he said. "In recent years, anybody who wanted to win the Champions League always had to beat this team. I definitely do (still see them as number one)."
Bayern captain Philipp Lahm knows that Wednesday's friendly at the Allianz Arena will not change that overnight, but it will help Bayern in their bid to become the best in the business.
"Barcelona are still the club people think of first nowadays," he told Kicker magazine.
"That is why we are not going to sit back on what we have achieved and settle for it."
Bayern chairman Karl-Heinz Rummenigge has echoed Lahm's words and justified the decision to appoint former Barcelona coach Pep Guardiola this summer.
He has a lot to live up to after previous coach Jupp Heynckes' treble-winning achievements last season, but Rummenigge believes appointing him is another step forwards.
"I am absolutely convinced that we needed something new after last season," he said.
"I've experienced it for myself in 1975, 1976 and 2001. After a major success, you always tend to sit back a bit and that is the first step backwards.
"It is no coincidence that in 2001/02, we didn't win a single trophy and we didn't play fantastic football compared to the previous season.
"Now everybody has got to prove himself again to the new coach. Given the high quality within the squad, nobody can sit back.
"Anybody who is already satiated has somebody behind them who is hungry."