Real Madrid forward Karim Benzema angered by questions about his work ethic
Karim Benzema reacted angrily to questions about his attitude after Real Madrid's Carlo Ancelotti raised concerns.
Last Updated: 09/10/13 4:34pm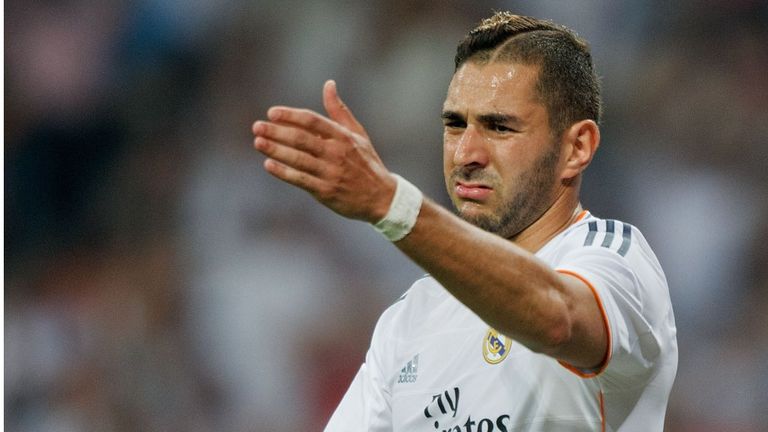 Benzema was booed off by Real Madrid fans in last month's La Liga victory over Athletic Bilbao and Ancelotti suggested he could learn from energetic team-mate Angel Di Maria.
His place in the France side has also come under scrutiny after he netted only one goal in the last 16 months, but Benzema insists he does not deserve criticism.
"What attitude?" said Benzema.
"Carlo Ancelotti did not say (that I was not working enough). He said that me and Angel Di Maria did not have the same share of defensive work.
"I'm a frontman. Of course I'm the first defender but I won't do the job of a full-back or a midfielder," he said.
"It's not a question of attitude. You talk about attitude when a player does not want to play football. But I walk on to the pitch, I want to play football.
"For example, when I play for France... I run almost 10 kilometres per game. It's unfair because I do run."
Benzema admits he is under pressure to end his barren run, but is willing to wait for his chance in the starting line-up.
"It's been the longest goal drought of my career but I work hard. It won't last for 10 years. I have chances, I just need to convert them, he said.
"I don't demand (to start). I'm happy to be with France. We're a squad, there's no first, second or third choice. The coach chooses. I'm a professional, if I'm called up I play, if I'm benched I support the team."