La Liga: Cesc Fabregas says Gareth Bale needs time to settle at Real Madrid
Barcelona's Cesc Fabregas says Gareth Bale will need to be given time to adjust to new his surroundings at Real Madrid.
Last Updated: 28/10/13 11:25am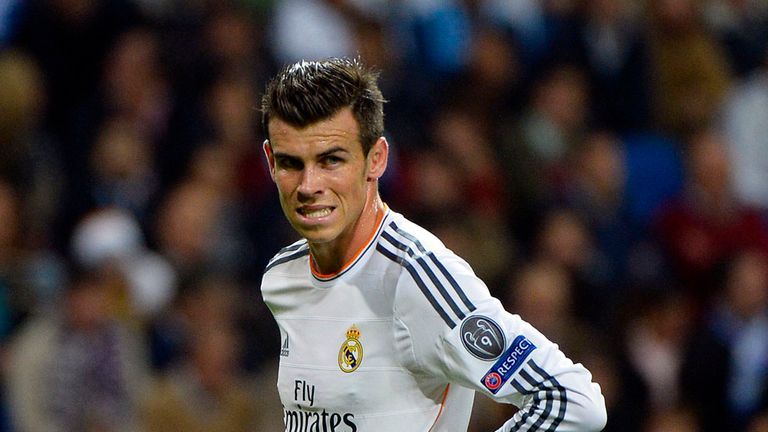 Having completed a record-breaking £86million move from Tottenham Hotspur to Santiago Bernabeu over the summer, the pressure is on Bale to offer an immediate return on that investment.
A debut goal was the perfect start, but injury problems have prevented the Wales international from making the kind of impact he was hoping for.
He made little impression in Saturday's El Clasico defeat to Barcelona and has come in for heavy criticism from the Spanish press on the back of that performance.
Bale is, however, being backed to come good by man who has been a fierce rival in the Premier League and La Liga.
Former Arsenal playmaker Fabregas said in The Sun: "It's up to him. He's got a lot of pressure. One hundred million euros is massive, but I think great players are great players. He will overcome this, I'm sure he will.
"I haven't spoken to him so I don't know how he feels. You need to adapt when you come to this kind of league.
"It is completely different to the Premier League. You don't get many spaces when you get the ball.
"Tactically this league is much better than the English one, so he needs time."
On Barcelona's derby victory which allowed them to preserve their one-point lead at the top of the table and pull six clear of Real in third, Fabregas added: "Mentally, it's a huge step for us. It was very important for our mental strength to win the match and for our confidence.
"We just wanted to win. It doesn't matter if we win, lose or draw, the league is very long anyway. We knew it was not going to make a difference but for our mental confidence it was very important."