World Cup news: Spain coach Vicente del Bosque challenges Atletico Madrid's Diego Costa
Spain coach Vicente del Bosque has challenged Atletico Madrid's Diego Costa to play his way into his World Cup squad.
Last Updated: 05/11/13 3:12pm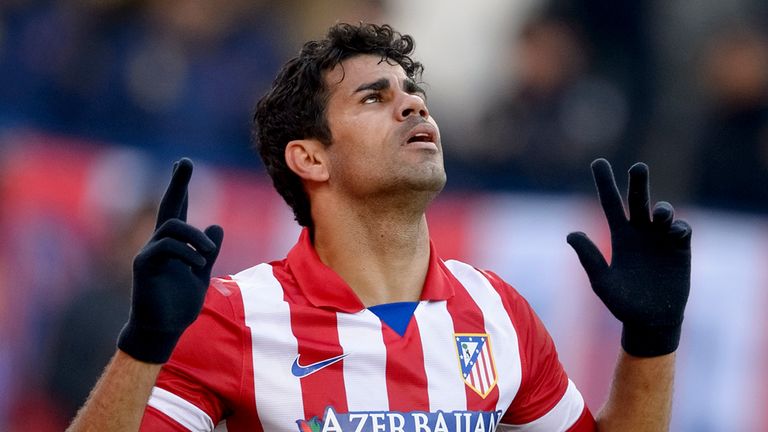 Costa, who was born in Lagarto, Brazil, joined Atletico in December 2006 and has turned down the chance to represent his native county at next year's World Cup in order to play for Spain.
Del Bosque, however, wants the 25-year-old to prove himself, although he admits he does feel a certain obligation to the former Braga forward.
"Diego Costa does not have unlimited credit," Del Bosque said in a press conference.
"It is true that we feel a bit of an obligation, but the final decision will be based on his performances over the course of the season.
"It was a hard and risky decision for him as he changed his dream of playing for Brazil to defending Spain's honour instead.
"He brings healthy competition to the team in attack and we will select those who are the best.
"There are still enough matches to prepare for the World Cup and he will get his chance."
Costa has scored 15 goals in 13 appearances for Atletico so far this season, 13 in the Primera Division and two in the Champions League.
The striker has found the back of the net in all but two of the games he has played this term.
Spain's Minister of Education, Culture and Sport, Jose Ignacio Wert, believes the country should be grateful for Costa pledging his allegiance to them.
"I think it's great, and we should be grateful because choosing between Brazil and Spain is not the same as choosing between Liechtenstein and Spain," Wert said in an interview on 'La Manana'.