Sevilla president Jose Maria del Nido sentenced to seven years in jail
Jose Maria del Nido has been sentenced to seven years in jail for his role in the embezzlement of public funds.
Last Updated: 05/12/13 4:57pm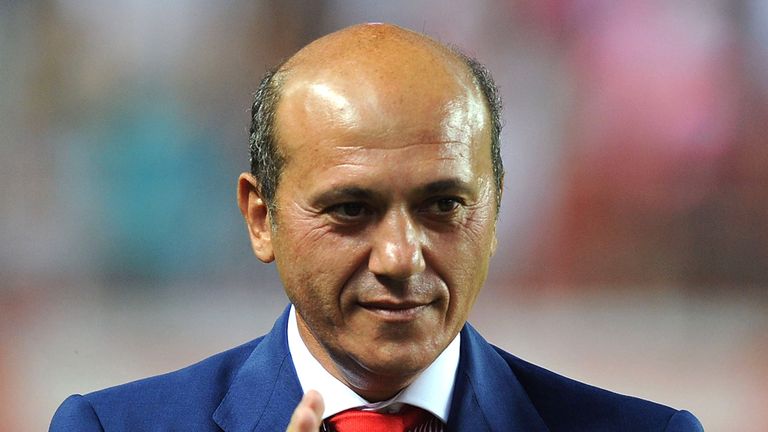 Del Nido was originally sentenced to seven and a half years in prison following an initial trial in 2011 but the case eventually made its way to the highest court in the land, which handed down a slightly reduced punishment on Thursday.
A statement on the Sevilla website read: "The Criminal Chamber of the Supreme Court has imposed a seven-year prison sentence on lawyer and FC Sevilla president Jose Maria del Nido.
"The High Court has only reduced by a half-year the sentence imposed by the Malaga Court, who tried the case in 2011."
Del Nido, who was a lawyer for the municipality of Marbella between 1999 and 2003, was among several people found guilty in the 'Minutas' case for their involvement in a corruption ring that diverted public funds from Marbella town hall.
Del Nido, 56, became Sevilla president in 2002 and during his tenure the Andalusian club won the both the UEFA Cup and Spanish Copa del Rey twice, as well as the UEFA Super Cup and the Spanish Super Cup.
Thursday's announcement means Del Nido must now stand down as president of the Primera Division outfit, having refused to do so after his initial trial.
Sevilla vice-president Pepe Castro is expected to take over.