Manchester United defender Rio Ferdinand hails Cristiano Ronaldo and Lionel Messi
Manchester United defender Rio Ferdinand has praised Cristiano Ronaldo and Lionel Messi for their dedication.
Last Updated: 14/01/14 6:42pm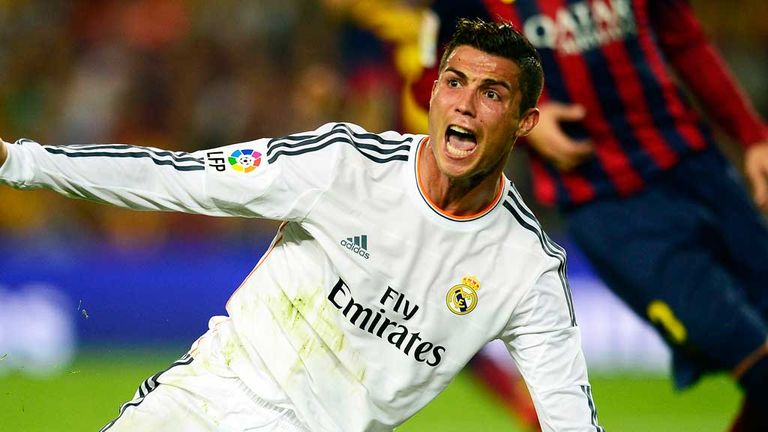 Former United favourite Ronaldo, who has become a legend at Real Madrid following his arrival from Old Trafford in 2009 for £80m, was rewarded for an outstanding season by winning the FIFA Ballon d'Or on Monday.
Ronaldo beat Bayern Munich's Franck Ribery and Barcelona talisman Messi to the award, which he also won in 2008.
The 28-year-old's success prevented Messi claiming the title for the fifth year in succession, and Ferdinand believes the rivalry between the pair has helped the players develop their game to such a high standard.
"Cristiano is living proof that no matter how much talent you have as a youngster, you have to work hard in order to be successful," Ferdinand wrote on Facebook.
"When I first met Ronnie at Carrington, he came across as a really determined lad - a rough diamond who was prepared to work as hard as he could in order to fulfil his potential.
"Thousands of hours of graft both in the gym and on the training ground turned him into the perfect specimen.
"I'm still truly astonished by the drive and determination to stay at the top, by not only Ronaldo, but Messi too. It's been a joy to witness these two push each other week in, week out.
"The question I ask however is: would they be as relentless in scoring so many goals without each other, breaking every record along the way?
"We are blessed to be in an era where both Ronaldo and Messi have lit up the game in a way that has never been seen before."