Barcelona call emergency board meeting amid Sandro Rosell quit rumours
Barcelona have called an emergency board meeting amid speculation club president Sandro Rosell is set to resign.
Last Updated: 23/01/14 7:47pm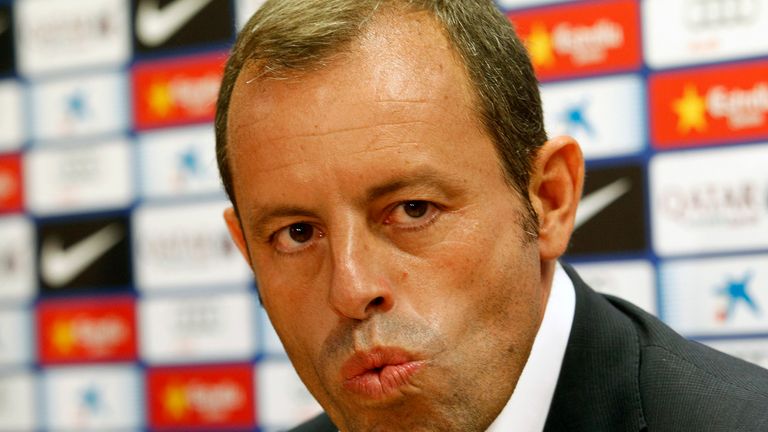 Rosell is believed to have met with fellow officials on Thursday morning, following a Spanish court's decision to investigate the club's signing of Brazil striker Neymar last year.
A member of the fan-owned club, Jordi Cases, alleges that Rosell misappropriated funds by hiding the real cost of the transfer - announced last year as 57m euros (£47m) - behind false contracts.
Spanish media have speculated that Rosell, who earlier this week insisted that Neymar fee was correct, may now quit to save the club's image ahead of what could be a lengthy legal battle.
Barcelona have refused to comment on the reports but have announced that an emergency board meeting has been called for 6pm (1700 GMT) local time.