Paco Fernandez grateful for support after Racing Santander protest over unpaid wages
Racing Santander coach Paco Fernandez was grateful for the support shown to his players after their protest.
Last Updated: 31/01/14 9:54am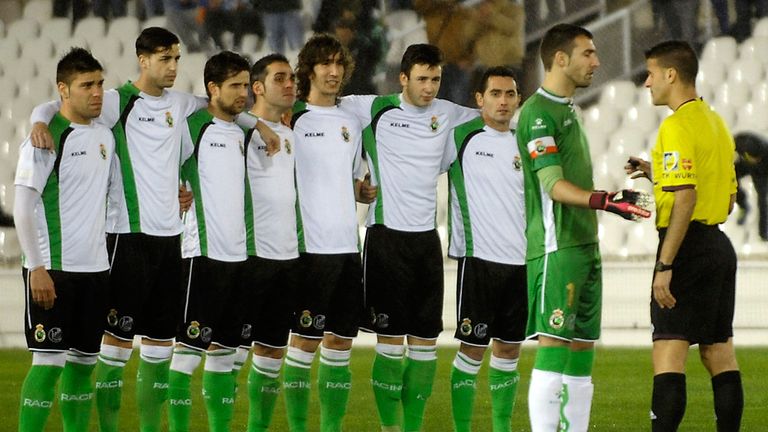 Fernandez's players, who have not been paid for several months, completed their warm-up at El Sardinero but moved to the centre-circle and linked arms at the first whistle as the Sociedad players passed the ball between themselves before knocking it out for a throw-in.
"I want to say thank you for the show of support we've had," Fernandez said at his post-match press conference. "We feel touched. We regret having to make this decision but we have done it out of respect to football, the sport that we love, and to ourselves.
"I want to thank my players for their bravery. Today was the biggest game of our lives and we have done it for our dignity. Without the fans' support, today's decision would have been very difficult to take."
Fernandez said the demonstration had brought his team closer and felt there should be no question of punishment as they had done nothing wrong.
"We'll see what happens (on Friday)," he said. "In principle, we have to move on. Our heads are not where they should be, but we have to get back to normality as soon as possible for the sake of the team.
"(On Thursday) we had a lot of tension, a lot of emotion and feeling and that has brought us closer together.
"When we got to the pitch we thought we were going to play, but not the conditions dictated that we didn't.
"We are confident that we will face no sanction because we are not the bad guys."