Carles Puyol insists the Barcelona players support coach Gerardo Martino
Barcelona ace Carles Puyol has jumped to the defence of Gerardo Martino, insisting the players would "die for him".
Last Updated: 14/04/14 9:33pm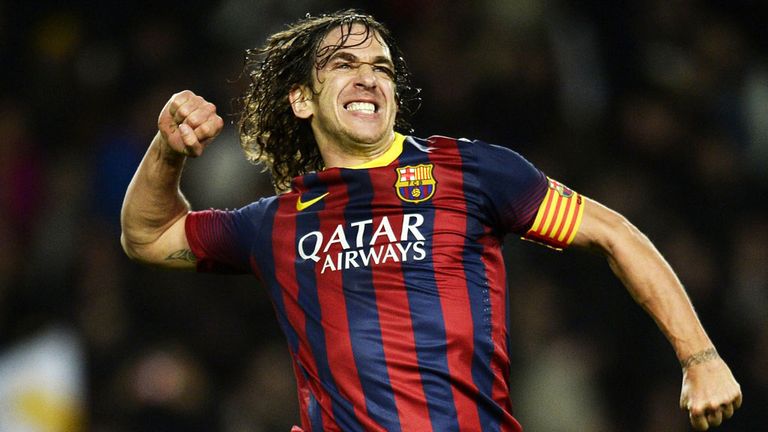 Barcelona defender Carles Puyol has jumped to the defence of under-fire coach Gerardo Martino, insisting the players would "die for him".
Martino's future at the Nou Camp has been the subject of conjecture after an indifferent campaign for the Catalan giants.
Barcelona crashed out of the Champions League to Atletico Madrid at the quarter-finals stage, while their hopes of winning La Liga look slim after falling four points behind Atletico with just five games left after their shock defeat to Granada on Saturday.
Barcelona take on arch rivals Real Madrid in the Copa del Rey final on Wednesday and the pressure is on Martino to secure the silverware to help rescue Barca's campaign.
A host of names have been linked with replacing Martino at Barcelona, but Puyol insists the Argentine still has the support of the squadand says the players must take some of the responsibility for their below-par performances.
"It is easier to criticise the manager than 25 players," noted Puyol. "But if things go wrong it is everyone's fault.
"I wish him the best. He's a great coach and has another year of his contract. We'd die for him and him for us.
"It is tough being out of the Champions League and the next game is tough, but we have a final against a great rival and I would like to tell the fans that we will give our all and that we must stick together, and everything will be easier.
"We've messed up a few things and we are our own worst critics. Now we will fight to win the final and the last five games. We haven't given up on the league.
"We haven't had consistency, although we were expected to win in Granada. Now we have to look forwards and give our fans something to celebrate."