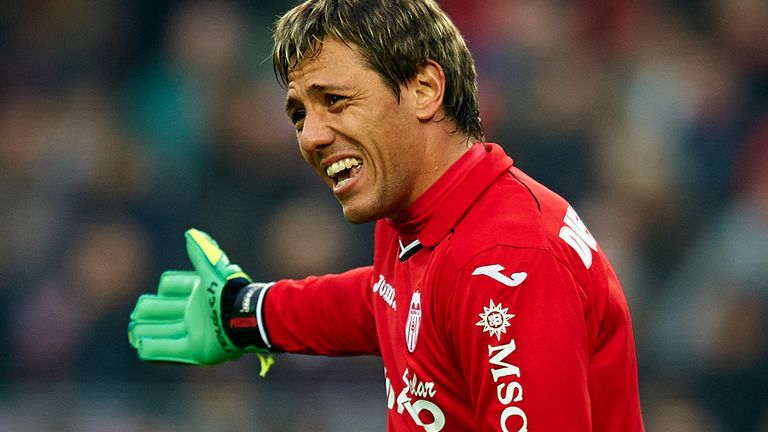 Valencia goalkeeper Diego Alves has ended the uncertainty surrounding his future by signing a new contract with the club until 2019.
The Brazilian's current deal with Valencia was due to expire in 2015 but he has now secured the longest contract of any player at the club.
Alves has rotated the number one spot with Vicente Guaita since signing for Valencia in 2011 but finished last season as the club's first choice, making 28 league appearances.
The signing of the new deal is a signal he believes he will be the club's undisputed number one next season, with Guaita expected to find a new club.
Speaking at a press conference to announce the new contract, Alves insisted he was always willing to stay at Valencia, despite lengthy negotiations over a new deal, and said the arrival of new owner Peter Lim had no bearing on his decision.
"There was no uncertainty, negotiations stopped because there were other problems the club needed to resolve," he said.
"Everything was very easy. Independently of whether or not Lim took over the club, I knew what I wanted. We've reached an agreement and signed everything."
Valencia president Amadeo Salvo added: "He has only had Valencia in his head since November. Reaching a deal was simple and easy. He always said he wanted to continue at Valencia."