Luis Suarez: Edinson Cavani says Barcelona star's four-month ban for biting is too harsh
By Andres Garavaglia
Last Updated: 23/07/14 12:16pm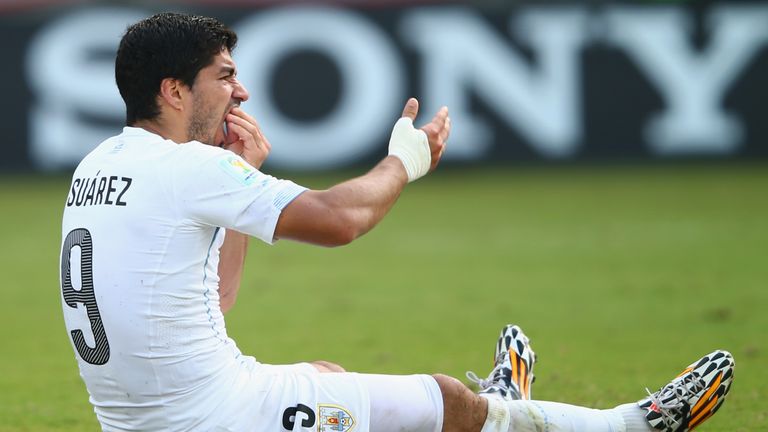 Luis Suarez was treated too harshly by FIFA for his World Cup biting incident, according to Uruguay team-mate Edinson Cavani.
However, Cavani also believes that Suarez, who is currently banned from all football-related activity for four months, was wrong to bite Italy's Giorgio Chiellini during the World Cup.
Despite his suspension, Suarez was still subject to a £75million transfer from Liverpool to Barcelona but will not be able to play for his new club until late October.
And it is the punishment handed down by world football's governing authorities for the incident against Italy that has irked fellow Uruguayan star Cavani.
"I am sure that Luis made a mistake and the punishment is correct, but the sanction is not the correct one," said the Paris Saint-Germain player.
"He was sent out of the World Cup and even of a football stadium. No football player deserves to be treated in that way. It was too much aggressive.
"In addition, what was done with Luis affected all the national team because he had to leave Brazil, it was too much. There are mistakes that you do in football that you don't notice. It's easy to give an opinion being outside and to be judged by people that have never played football in their lives."