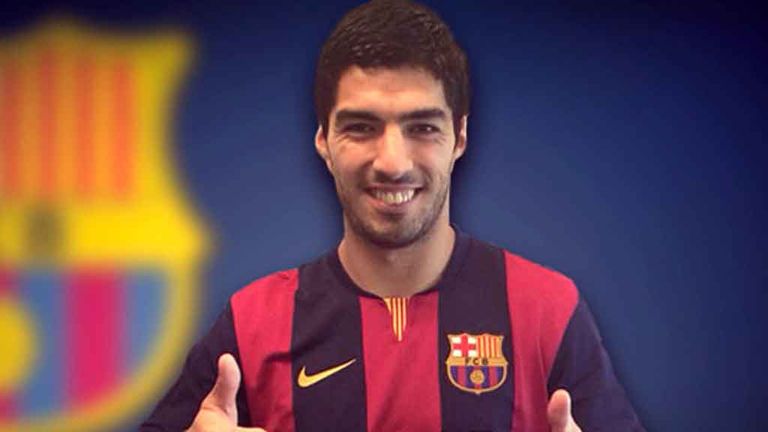 Striker Luis Suarez could make the most dramatic of debuts for Barcelona, with his four-month ban for biting set to expire on the same weekend as the first El Clasico of the new La Liga season.
Suarez was banned for four months by FIFA after biting defender Giorgio Chiellini in Uruguay's Group D game against Italy at the World Cup. It was the third time Suarez has been banned for biting an opponent.
The 2014/15 season fixtures were released on Thursday, with the eagerly awaited first clash between bitter rivals Barcelona and Real Madrid taking place on the weekend of 25-26 October.
And Suarez, who moved to Barca from Liverpool for £75million earlier this month, is eligible to play again from Sunday October 26, meaning he could potentially make his debut at the Bernabeu, unless the game is switched to the day before for television purposes. 
But the terms of the Uruguay international's ban state he is also unable to train with his new team-mates until the ban expires, raising doubts about whether he would be thrown in for a debut in one of the highest-profile matches in world football.
The second El Clasico match of the season, scheduled for the weekend of March 22, will definitely be on Suarez's radar.
Defending champions Atletico Madrid kick off their season against Rayo Vallecano, while Champions League winners Real will begin with the visit of Elche.
The first Madrid derby of the season - a re-run of last season's Champions League final - comes on September 22.
You can follow the La Liga season as it unfolds on Sky Sports 5, the European football channel which starts on August 12