Graham Hunter: Jose Mourinho should have ended Iker Casillas' exile
Jose Mourinho should have welcomed the exiled Iker Casillas back into the Real fold, says Graham Hunter.
Last Updated: 17/04/13 11:03am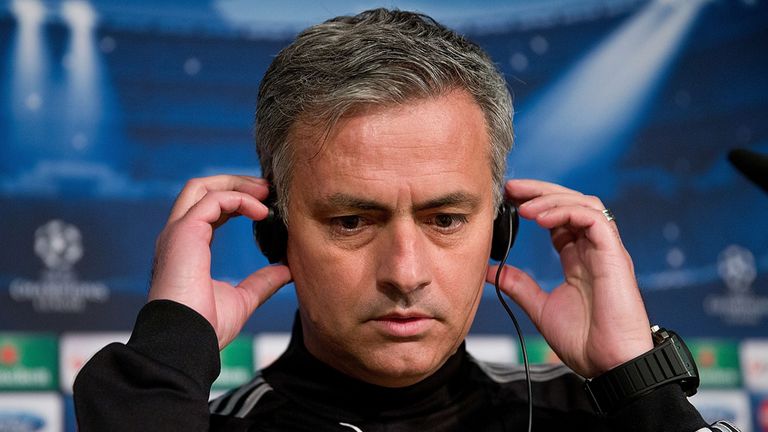 Real Madrid boss Mourinho, 50, has dropped long-serving Casillas as his number-one goalkeeper and replaced him with Diego Lopez, who returned to the Bernabeu in January in a €3.5million deal from Sevilla.
Spanish-football journalist Hunter says morale at Madrid has increased since Casillas, who has racked up over 450 league appearances for Los Blancos and been part of five La Liga-winning sides, was removed from between the Real sticks.
But he says a more positive atmosphere should have been garnered with the 31-year-old custodian still in the side, and feels Mourinho, who guided Madrid to the Spanish title last term, has let himself down.
"Even if he goes out winning the Copa del Rey and Champions League for Real, La Liga has partially been lost by his behaviour," said Hunter about the former Chelsea, Inter Milan and Porto chief.
"It's been perfectly clear that Casillas has been a stone in the shoe for Mourinho and it has been no coincidence that since [Alvaro] Arbeloa accidently injured him, there has been an intensity and a harmony on the training ground.
"But I think a great coach, which is what Mourinho is, should have been able to handle his problems with Casillas - and it has not been his finest six months."
Attitude
Cristiano Ronaldo notched a brace on Sunday as Real, who will meet Borussia Dortmund in the Champions League semi-finals, bested Athletic Bilbao at San Mames.
And Revista regular Guillem Balague says the Portuguese, who has rippled the net 47 times for club and country this term, is benefitting from the use of a mind guru.
"Ronaldo has got the help of a psychologist, who is working with him daily, talking to him, and taking him to training," said Balague.
"He is now accepting the physical challenges (of opposition teams) and has a better attitude to his own team-mates, and the fact that one of the top two players in the world is actually using someone to help him mentally suggests a trend change in football."
Barcelona wide man Cristian Tello, like Ronaldo, snatched two goals during the La Liga weekend, helping his Catalan colleagues to a 3-0 triumph over relegation-haunted Real Zaragoza.
And Hunter sees similarities between the 21-year-old, who has scored 10 times in La Liga for the Camp Nou clan, and the fellow high-octane forward that is plying his trade so successfully under Mourinho at the Bernabeu.
"I'm not saying Tello is like Ronaldo now but he reminds me of him in that he is a centre-forward in a winger's berth," added Hunter. "He has pace, power and finishing and I think he could be extraordinary for Barcelona and Spain."