Ramon Calderon talks Mourinho, Beckham and Barcelona on Revista
Ramon Calderon reflects on a tough season for Real Madrid and the pressure of being Bernabeu president.
Last Updated: 30/05/13 8:23am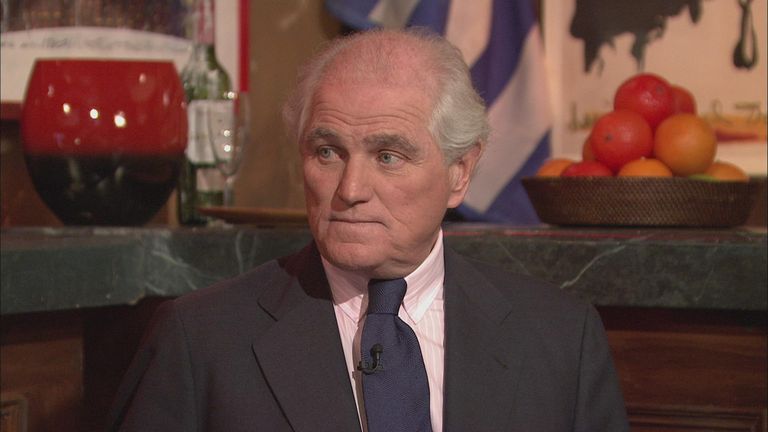 The lawyer, who served as Los Blancos' president between 2006-2009, gave his take on Jose Mourinho's impending departure from the Bernabeu, and why the Portuguese is not solely to blame for Madrid's inability to land a trophy this season.
Calderon also handed out some glowing praise to former Real midfielder David Beckham and, perhaps surprisingly, to Madrid's arch-rivals Barcelona, who scooped this term's La Liga crown...
Jose Mourinho's Real Madrid departure
RAMON SAYS: His behaviour hasn't been right and I don't think he was compatible with Real Madrid when you look at their history; we shake hands when we lose, we don't poke fingers in other coach's eyes. I think it is a relief that Mourinho has left. This season was a failure and he has the worst record of a manger that has been at Real Madrid for three years, but what I don't like and what Real Madrid fans don't like is his behaviour.
Mourinho's treatment of Iker Casillas
RAMON SAYS: I don't think he dealt with Casillas in the right way; Casillas has come from the youth team, is an icon at Real Madrid and has won Champions Leagues as well as World Cups and European Championships with Spain, but he was dropped because he spoke to [Barcelona's] Xavi and said we must not fight.
The recent errors of the Real Madrid hierarchy
RAMON SAYS: Mourinho isn't entirely to blame; it was the ones who brought him to Real because he was [controversial] before and since they sacked [Vicente] Del Bosque they have had many coaches and players and spent 800million Euros for no titles in Europe and just three in La Liga; the team is one that anyone would like to have so that has to be a failure.
Barcelona's success
RAMON SAYS: In sport you have congratulate people when they are a success as envy is one of the worst sins and I congratulate Barcelona because they are our rivals and not our enemies. They have had a philosophy since Johan Cruyff and while sometimes they have failed they have stuck to it and been patient and perhaps Real Madrid have not been the same.
The pressure of being Real president
RAMON SAYS: You are pleased you have been appointed as it is a real honour but at the same time you are worried because you know that millions of people are going to watch what you do and are going to be happy or suffer, so you have big responsibility; if the team is successful it is down to the players and coaches, if they are not it is down to you, so you feel relief when the team wins!
David Beckham's role in Real's 2007 La Liga title triumph
RAMON SAYS: He was unfairly punished by [Fabio] Capello and for a few months was not even on the bench but he trained hard and stayed in good shape so when Capello decided to have him back in the team, he was ready. Beckham was amazing and helped us to win a lot of games and I have not seen a professional quite like him; I wish him all the best in his life because he really deserves it.