Guillem Balague tips Thiago to make World Cup, but expects Torres to miss out on a plane ticket
Revista regular reckons 'strange player' Costa will give Spain power and aggression
Last Updated: 05/03/14 7:14am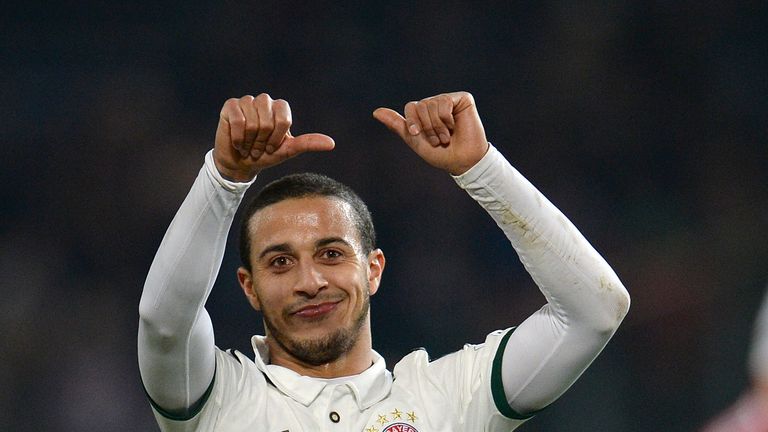 Bayern Munich's Javi Martinez, who can play in central midfield or at centre-back is one, and so is Chelsea's Cesar Azpilicueta, who can play on both flanks.
Azpilicueta, Juanfran, and Sergio Ramos can play at right-back, hence the absence of Alvaro Arbeloa in this squad to face Italy on Wednesday, and while I do think Arbeloa will go to the World Cup as he is very good defensively, this is a warning sign for him.
Cesc Fabregas can play in midfield or as a forward and because he can be used as a false nine - something which will definitely be utilised by Spain in Brazil - Del Bosque might, for the first time ever, take only two strikers to the World Cup, possibly Diego Costa and Alvaro Negredo.
I read that Del Bosque watched the final of Euro 2012 - the 4-0 win over Italy - where Cesc played as a false nine and it worked, so I think that will continue as it is part of the essence of Spain.
In terms of novelties, to have Thiago Alcantara in the side is not much of surprise because they saw him as someone who could go to the World Cup even when he wasn't a regular for Barcelona.
And now that he is a regular for Bayern you have to count on him, plus he plays in the style that goes so well for La Roja, in terms of possession and position.
Commitment
However, I don't think the team will change too much.
There are famous absences that may be repeated for the World Cup - there is no Fernando Torres, no David Villa, no Fernando Llorente and I don't think either of those three will make it, but I think Juan Mata will.
The arrival of Diego Costa, though, will add something new to the team - he adds commitment, aggression, and runs; he's very powerful in the air and, while he looks clumsy at times, finishes well.
He is a strange player and irregular in the way he runs but, as defenders say, you don't know where he is going to go and that is a talent.
He didn't score for Atletico in the Madrid derby but he made life very difficult for what, for me, is the best defensive pairing in the world, Pepe and Sergio Ramos.
I know a lot of people won't agree with that but find me one that is better than them - it's not just the defending, they can build from the back and defend high - but Costa was superior to them, and he didn't get involved in play acting.
Finally, Casillas will be the number one of Spain, there is no doubt about that, as Del Bosque looks not only for a good keeper but a leader, and Casillas, with Xavi, is the leader of the side.