Chelsea's signing of midfield magician Cesc Fabregas has shifted the balance of power in the Premier League
The announcement that Cesc Fabregas has left Barcelona to sign for Chelsea has shaken things up looking ahead to next season's Premier League with the Blues installed as the new title favourites. Adam Bate believes that makes sense because the Spaniard gives Chelsea something different...
Last Updated: 13/06/14 12:52pm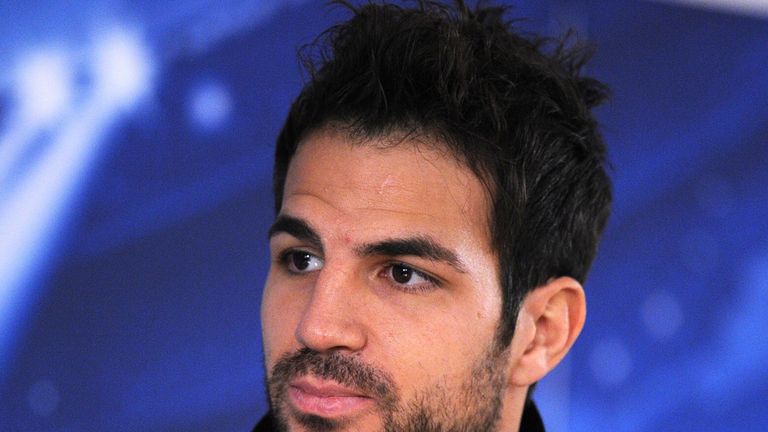 "Proud dad of a beautiful baby girl. 27 years old. Central Midfielder for Chelsea FC & Spanish National Team." The updated Twitter biography of Cesc Fabregas following his transfer from Barcelona on Thursday evening must leave Arsenal fans wincing. What a signing for Chelsea.
It's a simple description but it is also tempting to regard the reference to being a "central midfielder" as a pointed one. The promises from Blues boss Jose Mourinho upon the signing a five-year deal at Stamford Bridge are likely to have been clear. Chelsea are ready to make Fabregas the main man in midfield.
This summer he is expected to see more action in the 'false nine' role for Spain at the World Cup, while Barcelona have regularly asked the versatile midfielder to occupy various roles across the middle third of the pitch as well as among the forward line. Fabregas has been forced to adapt.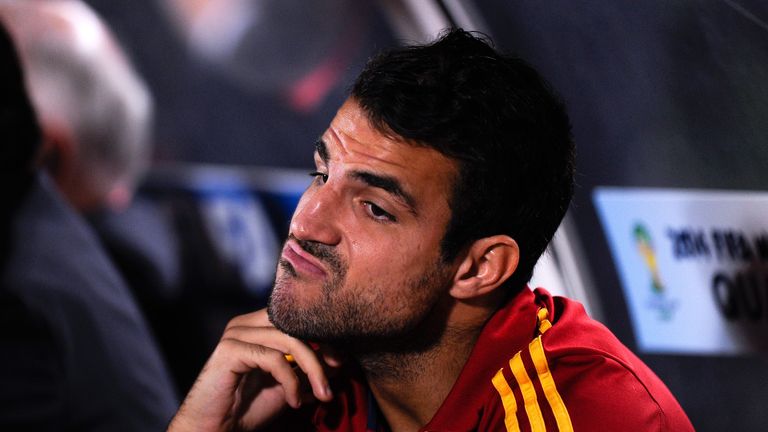 However, the initial speculation in 2011 about whether or not he would get a game for Barcelona did prove unfounded. Over 150 appearances in the past three seasons have justified his willingness to make the move back to his boyhood club. He left an impression at the Camp Nou.
Consistent
Only Lionel Messi and Angel Di Maria made more assists in La Liga during his three-year stay in Spain. Fabregas was a consistent performer as well. He scored at least eight Primera Liga goals in each of those seasons - one of only nine players to manage that.
However, there is a difference between playing a part and being – quite literally - centre stage. The discussions with Chelsea will have been positive in this regard. The exits of Frank Lampard and David Luiz have vacated space in the centre of the Chelsea midfield and Fabregas would be an obvious fit alongside Nemanja Matic in a 4-2-3-1 formation. It makes for a formidable duo.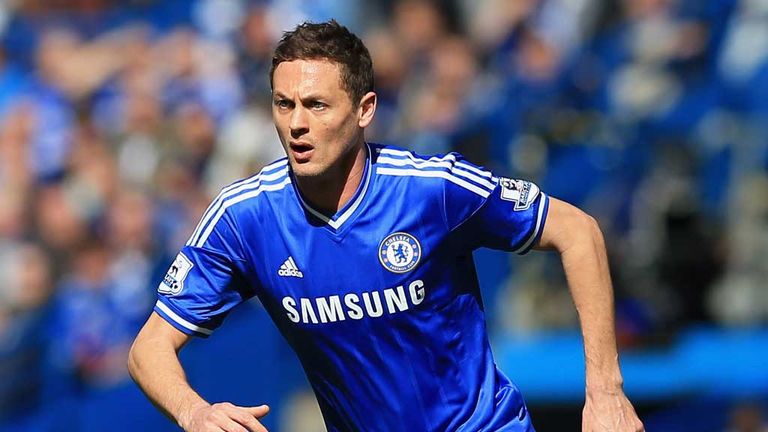 Matic made 87 tackles and interceptions at a rate of one every 15.7 minutes upon his own return to the Premier League in January. That was a better rate than any Chelsea player. But the Serbia international is more than a stopper. He also completed more passes per game than any of his team-mates. All that was missing was a partner to complement his talents.
Few teams have this kind of player in their team, a central midfielder who gets forward really well and has great vision of the game.
Cesar Azpilicueta
Between them, Matic and Fabregas could offer a level of incisive passing from deep areas currently unrivalled in the Premier League. For a team that has struggled to break down weaker opposition, that could be a key quality if Chelsea are to progress to the next level as a group.
Mourinho made them competitive last season. Indeed, the Premier League and Champions League double was on until mid-April. But there was a feeling that they were mere counter-punchers. Matic and Fabregas offer the potential for something more. The potential for real dominance. It's a difference not lost on those already in the Chelsea dressing room.
"In my personal opinion, he's a special player," said Cesar Azpilicueta last week. "Few teams have this kind of player in their team, a central midfielder who gets forward really well and has great vision of the game, whilst there's also his statistics, which speak for themselves. He can adapt to various positions. Right now, we don't have a player like Cesc at Chelsea."
Complete midfielder
It's no surprise. There aren't many players like Fabregas. In fact, it's worth remembering his status before he left the Premier League as a precocious but alarmingly mature 24 year old. Fabregas was already close to the complete midfielder at that point – prompter, athlete and goalscorer.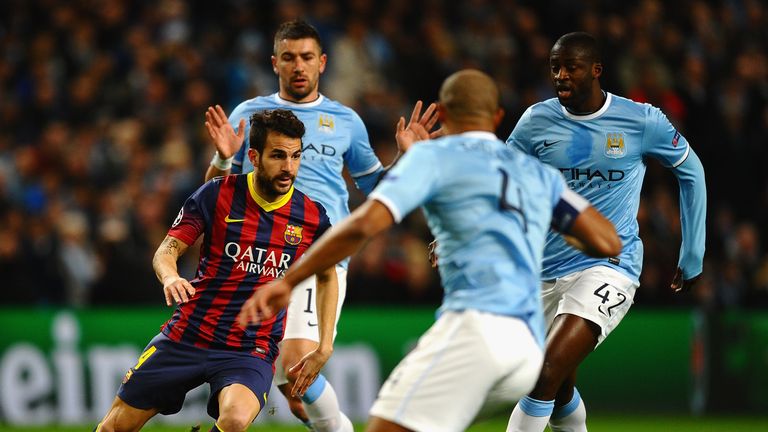 Like Matic, he gives control. In the 2009/10 season Fabregas made the most passes per game of any Premier League player. He also created the most chances per game and succeeded with more through-balls. Frank Lampard and Didier Drogba were the only others to reach double figures for both goals and assists that year – encouraging for Chelsea fans if he can replicate their impact.
Despite being displaced at Barca, these familiar qualities are unlikely to be diminished. In fact, at 27 years old, Fabregas will surely return to England as a better player for the adaptability he has been required to show since leaving the Gunners. It all makes Arsene Wenger's apparent unwillingness to enter the market for the player all the more curious.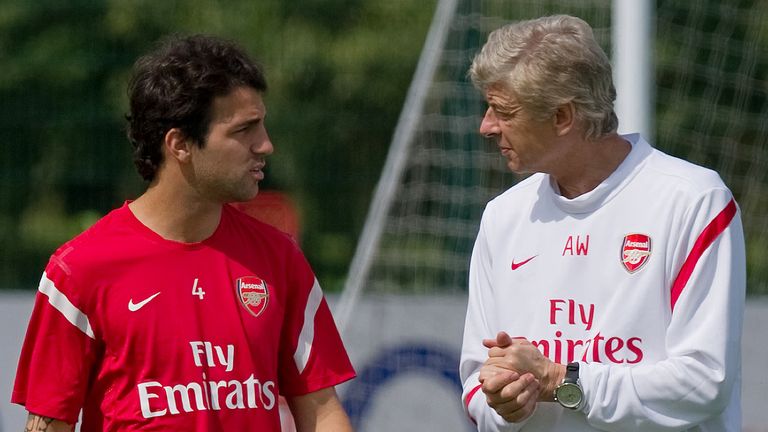 Arsenal appear to have briefed the media about the more pressing needs elsewhere – namely a goalkeeper, right-back and striker – by way of an explanation of their reasons for eschewing the chance to sign a former hero at an eminently good price. Indeed, Fabregas himself was quick to clarify the situation through a public statement.
"Everyone knows that Arsenal had the first option to sign me," he revealed via his Facebook account. "They decided not to take this option and therefore it wasn't meant to be." The comments are unlikely to placate the anger of Arsenal fans towards Fabregas and perhaps their own club come Mikel Arteta's next poor game. They know his game-changing qualities.
Instead it is Chelsea who get the chance to enjoy Fabregas during what ought to be his peak years. A signing of such significance that it has already tipped the bookmakers' odds for the Premier League title away from Manchester City in Chelsea's favour. Cesc Fabregas. Central midfielder for Chelsea FC. They might just be the words that define the outcome of the 2014/15 season.