Liverpool forward Luis Suarez is a wonderful player but fitting in at Barcelona is still far from straightforward
With speculation continuing to link Liverpool's Luis Suarez to Barcelona, it's easy to assume the transfer of a world-class player would be a successful one. However, recent evidence suggests adapting to the unique charms of the Barca way is no easy task, writes Adam Bate.
Last Updated: 04/07/14 4:51pm
The name is already in Catalan record books. Barcelona's original Luis Suarez became the world's most expensive player when sold to Inter in 1961. A quirk. An omen.
Furthermore, it's said Liverpool's Luis Suarez – apparently on the brink of a move to Barcelona – was compelled to first come to Europe in order to be closer to now wife Sofia when she moved to the city as a student.
But even those seemingly made for life at the club can struggle to fit in. The exit of Cesc Fabregas this summer, ostensibly in his pomp, highlights the point. Schooled in the ways of La Masia and open about his passion for the club, it was unthinkable upon his return to Barcelona that Fabregas should leave without a Champions League winners' medal, let alone just three short years later.
Instead the prodigal son soon discovered that this Barcelona team has a very specific way of conducting the on-field orchestra. It's a method that will rightfully take its place in history. Whatever the current trend regarding the merits of tiki-taka football, at its best, with all elements in synchronicity, there was simply no riposte. The 2010/11 Barcelona vintage was something else entirely.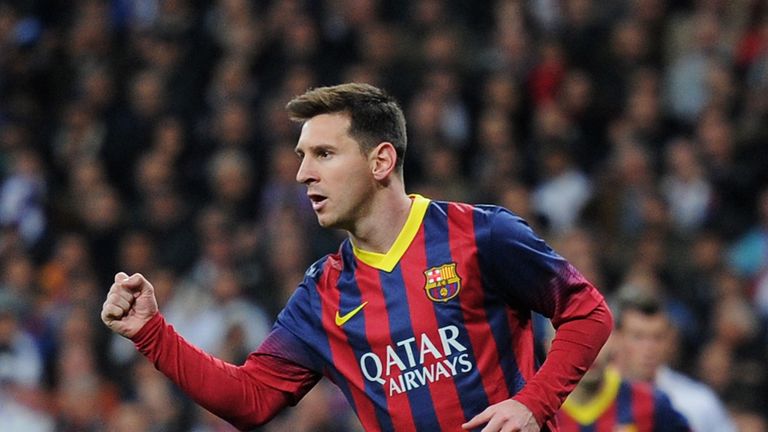 Of course, the first thing that caught the eye was the miraculous Lionel Messi. Then there was Xavi Hernandez and Andres Iniesta with their measured passing. When accompanied by the metronomic Sergio Busquets, it was death by a thousand cuts for any opponent. And yet, this was to merely scratch the surface of its greatness.
Delve deeper and it was the relentless pressing that harried opponents into near immediate surrender of the ball. Look further still and the realisation came that the runs of Samuel Eto'o – and later Pedro – would stretch defences, creating a fraction of space that was more than Messi needed. Together it clicked. Sublime synergy. Individually, the best; collectively even better.
Barcelona had created something near to perfection. Ironically, the flaw with a perfect machine is that when it comes to replacing the cogs, logic dictates that the result can mean only one thing – diminished output. The strength became a weakness. New signings could not be assimilated.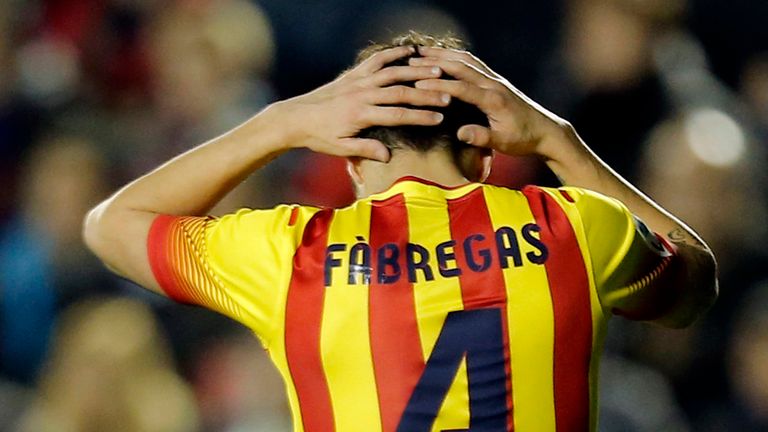 It's tempting to conclude that if Fabregas was unable to make a smooth transition then nobody can. But his mere presence in midfield – pushing Iniesta wide – solved a problem that didn't exist. Zlatan Ibrahimovic was supposed to add a missing ingredient but was often left on the shelf when the midfield cooked up an attack. Even the brilliant Alexis Sanchez is to be discarded.
That all the aforementioned stars boast such fine records at the club as individuals only emphasises the confusion. Fabregas ranked among the top three in La Liga for assists during his time in Spain. Sanchez's tally of 21 goals last term is the same total Ibrahimovic managed in his only season with the club. But the numbers did not add up to success. Something else was lost.
Much in the way Claude Makelele's exit came to symbolise the demise of Real Madrid's Galacticos project, it was the presence of less celebrated figures such as Pedro that brought balance at Barca. The runners attuned to Messi's passes who made sense of the labour distribution. Without them, Camp Nou resembles a clique unwilling or unable to accommodate newcomers.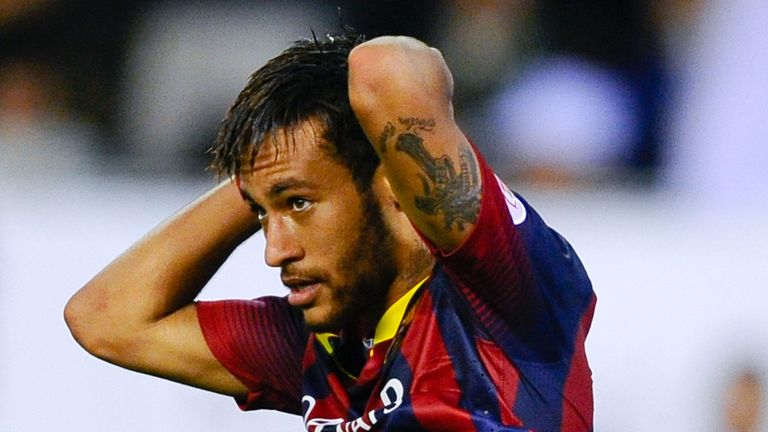 As a result, even the signing of Neymar – a deal so problematic off the field - has gone little smoother on it. Brazil's main event but Barcelona's warm-up act, there has been a sense so far in which Neymar in Catalonia has looked like a brilliant player nevertheless playing a different game to those around him; every star turn in Brazilian yellow only making the situation more awkward.
On the face of it, a forward line of Neymar, Messi and Suarez ought to be devastating. Fantasy football for the Football Manager generation. But it evokes memories alarmingly reminiscent of those Galacticos. The narrative is changing again. As Sid Lowe told Sky Sports: "Once upon a time it was Real Madrid developing their youth players and Barcelona spending millions on players."
The challenge is to make this spending spree work. With Xavi set for the Gulf, perhaps the cabal is breaking up. New coach Luis Enrique is a Barca man and a former team-mate of Pep Guardiola, but with recent experience in Italy, change is a possibility with tenacity and hard work among the watch words. It is Croatian midfielder Ivan Rakitic who will be making the play now.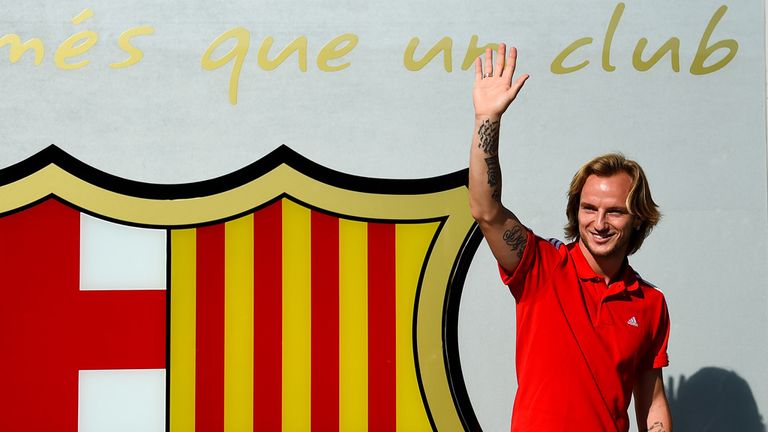 It's a period of transition but Suarez would be expected to make sense of it fast and reinterpret his role even faster. Of course, he's good enough to do it, with over 100 goals for Ajax ideal preparation for a club so steeped in the Dutch tradition. The evidence of his time in both Amsterdam and Liverpool indicates that his goal return only increases as understandings grow.
Part of the reason for that is the fact that it soon became apparent he was the key figure in those teams. Steven Gerrard regarded Suarez "by a big distance as the best player I have played with" while Joe Allen wasn't afraid to use words like "hero" and "idol" in reference to a team-mate who "takes the burden off a lot of the players".
At Barca, that burden will remain with Messi and dovetailing with the No.10 would be the challenge for any new arrival. Fortunately for Suarez, signing at a time when the Argentinian will be looking to forge new partnerships might offer the chance to be at the heart of a team going in a new direction. The challenge for Barcelona is to ensure it remains more than a club and not less than the sum of its parts.
Watch Lionel Messi's Barcelona in La Liga and Champions League action on Sky Sports 5 next season. Activate our brand new channel by clicking here.