Football Expert & Columnist
Super Cup: Cristiano Ronaldo best in world, say Graeme Souness and Glenn Hoddle
Real Madrid ace starred in win over Sevilla
Last Updated: 13/08/14 12:11pm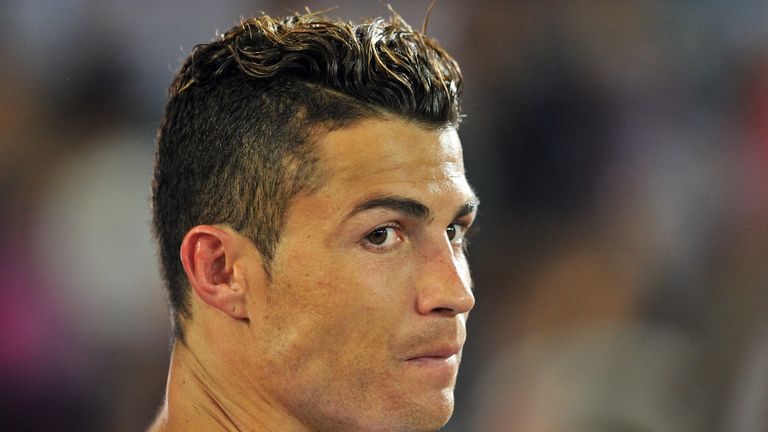 Cristiano Ronaldo underlined his status as the best player in the world with his match-winning Super Cup double, according to Glenn Hoddle and Graeme Souness.
The Real Madrid ace latched onto a Gareth Bale cross in the first half before smashing in a solo effort shortly after the break against Sevilla at the Cardiff City Stadium to ensure the Champions League winners triumphed over the Europa League titlists.
Ronaldo sets the standard and everyone else has got to get to that bar.
Glenn Hoddle
After enduring a frustrating World Cup, in which Portugal failed to get out of the group stages, Hoddle says last year's Ballon d'Or winner seems back to his best and determined to cement his position as football's leading light.
"Ronaldo's the best player at this moment in time in the world," the former England manager told Sky Sports. "He wasn't maybe two or three years ago, Lionel Messi was. But now is his moment.
"He'll be very disappointed about the World Cup – and he's always going to be disappointed in my opinion, because Portugal are never going to go there and win – but he's come back from Brazil and shown his desire.
"For the first goal, the desire to pass the ball and get a 60-yard run into the penalty area to score, he didn't care whether it was the Super Cup or a pre-season game - that could have been the Champions League final, he'd have been no different.
"That's a great standard to have at your club, with a lot of youngsters around you. Twenty-five is the average age at Real Madrid and they've got a talisman there who sets the standard and puts that effort in and everyone else has got to get to that bar."
Leader of superstars
Souness reckons Ronaldo's quality has won him the respect of football fans around the globe, regardless of who they support.
The former Manchester United forward has netted 254 goals in 247 games for Real Madrid since transferring from Old Trafford and Souness says the 29-year-old has flourished because of, rather than in spite of, the influx of other top talent at the Bernabeu, such as the world's most expensive player, Bale. 
"I think he's beyond 'if you don't support his team you dislike him'," said the Sky Sports expert.
"He's shown his quality and it hasn't been over one season, it's been over the best part of 10 years now he's shown great form consistently, consistently scoring great goals and consistently scoring a lot of goals.
"The word on the street is he's a really, really nice fella, although he can come across a wee bit arrogant when he scores a goal.
"But he's not got the hump with all these big players coming in. It seems to have spurred him on to say 'this is the way you do it guys'.
"He's the leader of the superstars; he's the superstar amongst the lesser superstars."