Barca launch Iniesta appeal
Barcelona have appealed against the proposed ban of Andres Iniesta for the Champions League first leg.
Last Updated: 20/04/11 3:15pm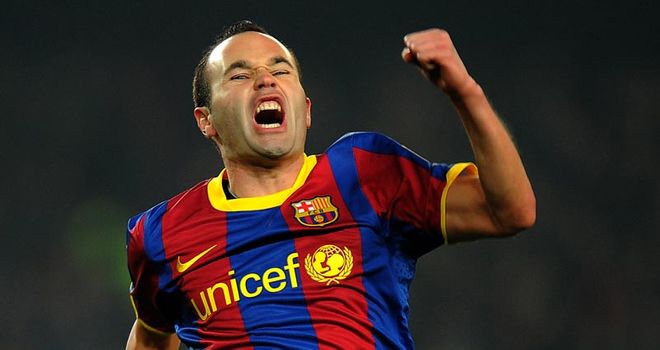 Barcelona have launched an appeal against the proposed ban of playmaker Andres Iniesta for the UEFA Champions League first-leg clash against Real Madrid.
The midfielder could miss the match at the Bernabeu on 27th April after he picked up a yellow card during Barcelona's commanding 5-1 win over Shakhtar Donetsk at Camp Nou earlier this month.
The card meant he missed the return leg but would have a clean sheet for the following match.
But Uefa match officials at the Barcelona-Shakhtar game issued a report alleging Iniesta picked up the yellow card deliberately, his club said in the statement late on Monday.
Barca have appealed this version of events and Uefa will now decide on Wednesday whether to ban the midfielder for an extra match.
The statement said: "FC Barcelona have this evening submitted an appeal to Uefa against the proposed imposition of an additional game suspension for Andres Iniesta following the yellow card he picked up against Shakhtar at the Nou Camp on April 6th.
"FC Barcelona believe that the arguments outlined in their appeal, based on the good faith of the player and the disproportionate nature of the proposed sanction, will be sufficient to rebut these allegations."