Sanchez looking forward
Alexis Sanchez is delighted with the way his Barcelona career is progressing, but wants to continue to work on his game.
By Andres Garavaglia
Last Updated: 31/12/11 6:48pm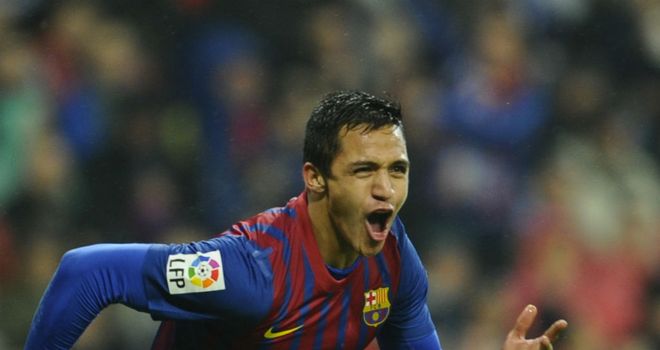 Barcelona midfielder Alexis Sanchez is delighted with the way his career is progressing, but stressed the importance of continuing to work on his game.
The 23-year-old Chile international moved to Camp Nou from Udinese last summer in a €26 million deal after five successful years in Serie A.
He has made 12 appearances for the Catalan giants so far this season, scoring five goals - four of those coming in his last three appearances.
Sanchez, though, is remaining grounded and insists he still has a lot of developing to do at Barca.
"At Barcelona I am going step-by-step," he said. "I know that I haven't done anything yet but I am happy for the career that I have had until this moment, most of all the performance I had at Udinese, when I had been chosen as one of the best players in Italy.
"On the other hand I find it important to keep on growing, and that is happening at Barcelona, where I learn very much from Lionel Messi, the best player in the world.
"This team wants to keep on winning things; I want to be at Barcelona for a long time. I want to follow the way Messi has gone.
"That means to win everything."