Arsenal boss Arsene Wenger thinks Lionel Messi should win Ballon d'Or on 'class'
Arsenal manager Arsene Wenger does not like the Ballon d'Or in principle but admits he would vote for Lionel Messi.
Last Updated: 01/12/12 10:31am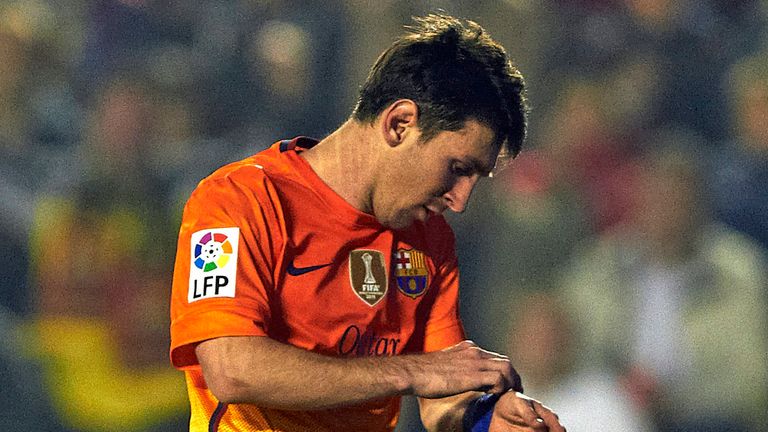 Barcelona's Argentine superstar is the runaway favourite to collect the accolade for a fourth consecutive year when it is announced on 7th January after an astonishing 2012.
Messi earlier in November surpassed Pele's 75-goal record of goals for club and country in a calendar year and is now on 82 to leave him just behind former West Germany and Bayern Munich striker Gerd Muller's 1972 record of 85.
But Wenger, who has always believed in praising the team ethic over the individual, thinks other the contenders - Messi's Barcelona team-mate, Spain international Andres Iniesta, and long-term rival, Real Madrid's Cristiano Ronaldo - would also deserve the Ballon d'Or.
The Arsenal boss said: "It's very difficult. For the class, Messi. He's scored 76 goals in one year. It looks just outrageous to me. Therefore it would be one thing to reward something exceptional.
"Ronaldo, has always been there and he deserves it as well. He won the Spanish championship.
"Iniesta won the European Championship with the national team and therefore, you could reward him.
"I'm not a big fan of these things. If you judge purely the class, you judge Messi.
"If you want the achievement of the year, you would choose Ronaldo and maybe Iniesta in second. That's how I see it."